Top Ten Books On My Winter TBR
I've really been all over the place with my reading lately. Not that I mind, after all, it is nice to change up my reading a little. This was an easier list to make than some because almost all of these books are ones I've got sitting on my shelf right now - and I'm promising myself to read them before I buy any more.
Brandon Sanderson
This was a spur of the moment purchase back in April (I think) that I've actually regretted buying several times since then. It's not that I didn't enjoy Final Empire, because I did, but I look at the length of this book and...quickly loose all interest in reading it. (I'm also getting worried because there's supposed to be a fifth Mistborn book published next year and another after that.)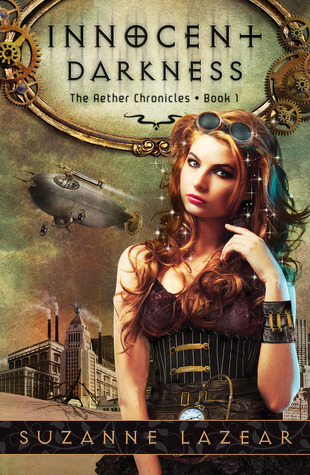 Suzanne Lazear
Another book that I've had sitting around for many, many months. I actually picked it up once and read the prologue. However, that was just after I finished The Treachery of Beautiful Things and was struck by how similar the opening of this book was and that story. I couldn't handle that just then and I haven't been interested in picking it up and trying again. (I think I have zero interest in Fae/Fairies.)
Tamora Pierce
Tamora Pierce is one of those fantasy authors that I've promised myself for many years to read something by. Considering the way some of those other authors (Garth Nix, Tolkien, Michelle Sagra West) turned out for me, I've been kind of afraid of cracking this book. Besides, it's told in a diary style and I'm not sure that'll work for me. (And, the main reason I chose this book by Pierce was because someone said there's a guy in this series that reminds her of Hook from
Once Upon A Time
.)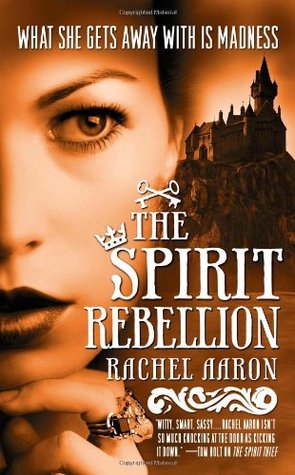 The Spirit Rebellion
(The Legend of Eli Monpress #2)
Rachel Aaron
As soon as I finished the first book in the series, this one went on my 'buy now' list. Mostly because I liked the first one that much and I've actually heard that the series gets better. I'm kind of excited to read this, but a couple weeks ago I hit a rut where I didn't want to read fantasy at all. (I think that was just after I finished
Sabriel
...) It's certainly not this book's fault that I've not read it yet.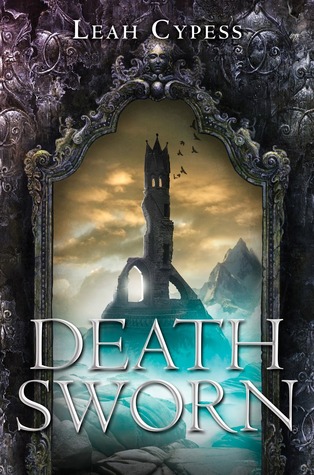 Death Sworn
(Death Sworn #1)
Leah Cypess
It feels so odd to say that fantasy just isn't doing it for me right now, but that's the truth. Anyhow, as soon as I saw this cover I was intrigued. Thankfully, the book sounds great and I am looking forward to getting back to fantasy so I can read this book.
The Iron Jackal
(Tales of the Ketty Jay #3)
Chris Wooding
Okay, to be fair, this is the book I wanted to read last week - but I had just finished
Avalon
and the main guy in there reminded me of a bad, teenage version of the main guy in this series. I just figured there was no way I could put up with Frey after I found Jeth so...so...awful. A week or two away from these type of guys and I should be fine and be able to read this book that I'm sure to enjoy.
The Shattered Alliance
(Ice Age Cycle #3)
Jeff Grubb
I've been wanting to read this book ever since I finished the second in the series years ago. However, the book is out of print and finding a reasonable copy turned out to be as likely as winning the lottery (having never played the lottery, is what I'll say). I finally found one and snatched it up. I was also really good and didn't start reading it as soon as I got it.Although, by now it's been so long since I read the second in the series that I cannot remember much and think that I maybe should re-read the series.
A Most Peculiar Circumstance
(Ladies of Distinction #2)
Jen Turano
While romance isn't exactly my chosen genre, I read the first in this series and just adored it. This series, I'm sure, will be my go to when I need something lighter and just generally cute compared to my usual reads. And the humor was spot on for me, certainly a bonus.
Forged in Blood (Parts I & II)
(The Emperor's Edge #6 &7)
Lindsay Buroker
I don't really have to explain this, do I? After all, I've read the five previous books in this series all this year and, while there is an eighth, these two really complete the story. I love the series and after the awesomeness that was book five, these are the books that will challenge my read-all-owned-books-before-buying-more resolution.
The Clockwork Scarab
(Stoker & Holmes #1)
Colleen Gleason
There's a part of me that hates myself for the way I keep pushing off buying this book. Of course, there's an even bigger part of me that keeps saying 'wait for the paperback'. So, that's why I've not read this book yet. It has nothing to do with the book (well, maybe a little to do with the rotating 1st POV...) because it sounds awesome.
So, there you go, now I have to be held accountable when I order books before I finish the first seven on this list (which are the ones currently gathering dustbunnies on my shelf). Have you read any of these? Loved them? Hated them? Been wanting to read some yourself? Maybe I even gave you a new series to look into? Let me know and leave a link to your list in the comments.