Top Ten Tuesday is an original feature/weekly meme created at The Broke and the Bookish.
So, today instead of me trying to explain to you what this is, I'm copying it directly from the horse's mouth and quoting the ladies over at TB&TB.
Ten Childhood Characters You'd Love To Revisit As Adults (ie a novella or something to see what they grew up to be) -- you could always just pick YA characters you've read recently you wouldn't mind revisiting in 10 years or so. Or you could pick 10 characters and guess what you think they'd be doing in 10 years or 20 years. OR you could go the other way and wish for coming of age stories for adult characters you love.
It probably comes as no surprise to anyone here that I love this idea. (Okay, if you don't know me, it might.) I love the idea of getting to look at a character at a different age - even if I'm fully aware that character deconstruction is difficult.
I mean, the author would have to keep faithful to the original character and allow them to change with age. How would the character act differently when they're older or younger? It still has to be recognizably the same character, but they can't remain stagnate.
In short, love the idea and hope I do it justice!
Age them just a little, please:
I love Aurora. I completely do. What I'd love - and I don't seem to be ever getting - is more stories to watch her grow and age through them. However, barring that, I want to check back in with her about fifteen years down the road and see what she's doing and what kind of kingdom she created.
The kids from Cragbridge hall
I think most of these kinds are thirteen-fourteen years old and I would love to pop in on them in another ten years and see what they're doing. What kind of jobs they have, if any of them became teachers in the school, things like that.
Anges
From: Wrapped
By Jennifer Bradbury
I can't fully explain it, other than to say I'd love to meet back up with Anges in another fifteen-twenty years after she's fully grown into her life and have what I'm sure would be a whirlwind adventure with her.
Sophronia (and Agatha and Dimity and old-what's-her-face whose name I can't pronounce much less spell - but especially Sophronia)
From: Finishing School series
By Gail Carriger
Sophronia graduated from a school that trained assassins. I should not have to explain why I'd want to follow her more in another ten or so years.
Brad
From: V is for Villain
By Peter Moore
I thought Brad was absolutely fascinating and a great character. I'd love to see how his life went and what he's doing ten or fifteen years after this book ends. And how much of a villain he turned out to be.
No, make them younger, younger's better
Sevana
From: The Artifactor series
By Honor Raconteur
I mostly want to read about her when she was getting trained to be an artifactor. I'm already interested in it and I would love to see the training and her co-student/s and her master.
Prudence
From: Prudence
By Gail Carriger
Rue is already fairly young - I think she's in her early twenties (?) but I would love to see any part of her childhood. Growing up and all that. I'd especially love to see what she was like in her early to mid teens.
Torin
From: Confederation series
By Tanya Huff
Maybe I'm saying this because as I write this, I'm reading the sequel, but I think Kerr would be a great character to follow when she was younger. I'd just love to see what she was like when she first joined the Marines and, you know, if she was a hot head or the voice of reason. It would be a lot of fun!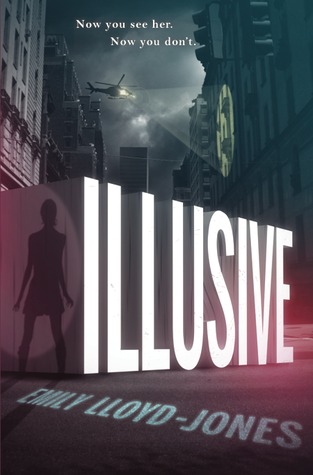 Kit, Magnus and Aristeus
From: Illusive
By Emily Lloyd-Jones
I will say I don't actually like the book, thanks almost entirely to the younger generation. But the older 'mentor' figures? Love them. All three of them seem to have a past that connects them and I would adore it if their story got told from when they were younger.
And I actually cannot think of another one. But then again, the last one was actually three people so...does that mean I've got eleven? Anyhow, this was a bunch of fun and I'd love to hear what you think.