Top Ten Tuesday is an original feature/weekly meme created at The Broke and the Bookish.
Top Ten 2014 Releases I Meant To Read But Didn't Get To
Oh, we all have them. 'Ooh, that looks so good.' And then next year 'oops, I meant to read it. Really.' This list was a lot of fun for me to put together, and I was reminded why some of these books sounded so good in the first place.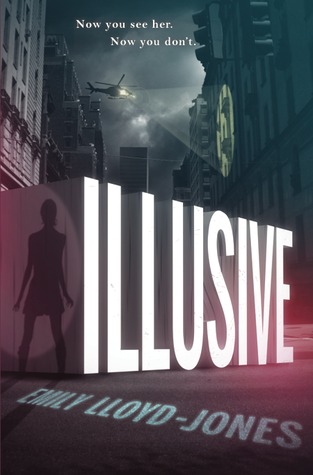 This book had my attention right from the start, with it's X-MEN esque plot, but this book had been forgotten until I started this prompt. I don't know why because it still sounds great but... *sigh* I hate it when this happens.
I want to finish this series so badly. But I don't want to read this book because then the series will be over. My excuse is that I've been waiting for the paperback release - and it comes out the day after my birthday!
Another book that I decided to wait for the paperback before reading it. The first book was great fun and I'm looking forward to this one, too. I even loaned the first to my mom, and she liked it (yay!) so I know I'll have to give her this one to read after I finish it.
Novella set in the Cruel Beauty Universe
I can totally have a novella on this list, right? I don't usually read novellas, but I loved Cruel Beauty so much that I simply must read this book.
And this is a short story audio book, but it still follows my favorite fantasy series and, in all honesty, I'm really surprised I didn't already 'read' this as it it free from Audible and the author himself will e-mail it to you if you ask him. (He also says that he loves the narrator's reading for this story.)
Okay, I am massively playing catch-up with this series. All the books had been released by the time I started reading it, but I would have loved to read all four books in less than two months. Besides, this is the story I've been waiting for since the first book.
If you know me and know what this book is about, you'll be going, 'whoa, that's a different type of book for her' - and it is. But there's something about this book, even through what is doubtlessly a very serious storyline, that makes me think I will really like it.
Clockwork Dagger Duology #1
Believe me when I say this is a complement: this looks like borderline-trashy steampunk. This is a complement, because that's exactly what I like my steampunk to be - not a serious look at the human condition and not erotica disguised as a story. Fun, rolicking adventurous steampunk. And if that cover doesn't scream it, I don't know what does.
I found this book when I was going through a superheroes phase (blame Marvel) and I wanted so badly to read it. However, as much fun as it sounds, it keeps getting pushed back for something else. So sad when that happens, but maybe this year.
I do believe this was another 'phase book' for me, but until I went to get the picture I had even forgotten what the book was about. Refreshing my memory, it still sounds great and I cannot quite figure out why I haven't read it yet.
So, there we go, books I wanted to read that kept getting pushed aside. How about you? Did you read any of these books last year? Did you mean to but not get there? What books are on your list? Leave me a comment and link and I'll stop by. Thanks for reading.