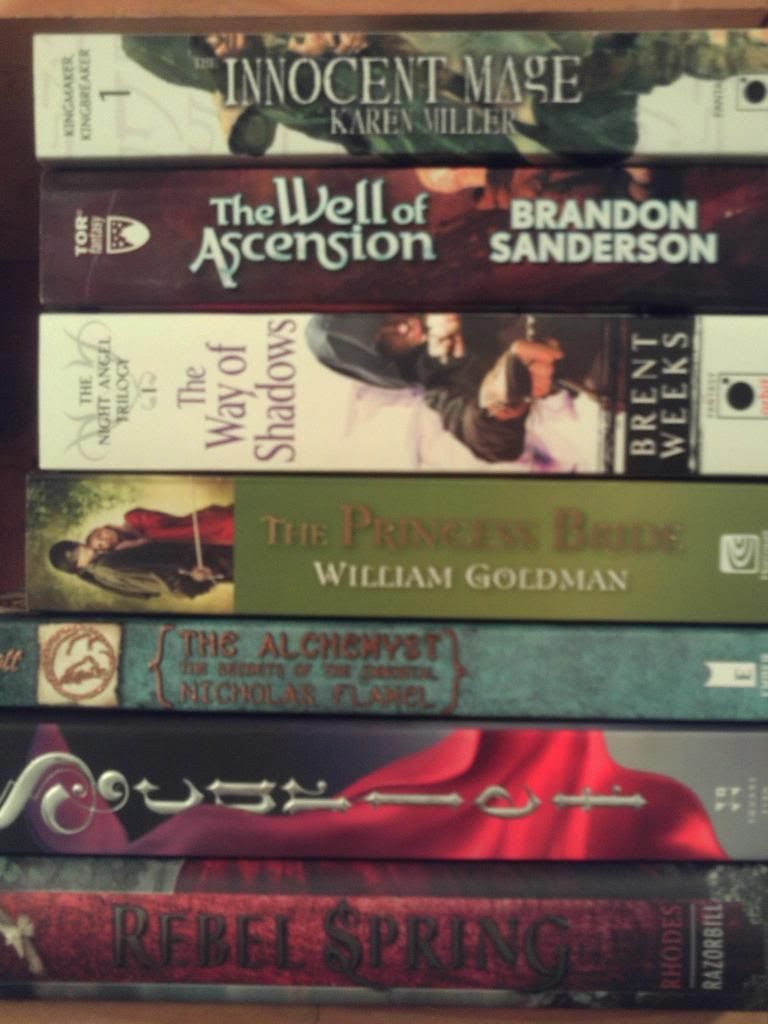 I really hadn't planned on buying these books right now, but my mom had to go to one of the larger cities nearby to look for a dress for my sister's upcoming wedding, so I of course decided to tag along to buy books. Considering how long it has been since I've actually been to a bookstore, it really wasn't a surprise that, as soon as I got down the Sci-Fi/Fantasy isle, I couldn't remember a single author that I was looking for.
Anyways, this is what I got on this foray.
The Innocent Mage by Karen Miller
The Well of Ascension by Brandon Sanderson
The Way of Shadows by Brent Weeks
The Princess Bride by William Goldman
The Alchemyst by Michael Scott
Scarlet by Marissa Meyer
Rebel Spring by Morgan Rhodes
So, want to read any of these? Have you read any of them and think I need to read it
right now
?