Top Ten Tuesday is an original feature/weekly meme created at The Broke and the Bookish.
As soon as I caught sight of the topic for this week I was practically jumping up and down going 'this will be so much fun.' I am absolutely horrible at actually doing the hop when the posts go live, but as long as my internet is cooperating, I have every intention of hopping everywhere this week because I totally can't wait to see what everyone comes up with!
So, in the little topic explanation, the ladies over at TBatB said 'spin it however you choose' and I intend to do just that.
Up first, I will list five books whose settings are in the future and they are books or settings that I love. Then I will list five books whose settings are historical, also settings or books that I love.
Future
The Inventor's Secret by Chad Morris
Imagine a school in the year 2074 where students don't read history, but watch it happen around them; where running in gym class isn't around a track, but up a virtual mountain; and where learning about animals means becoming one through an avatar.
I can't be the only one that would totally love to go/have gone to a school like that. This would be so much fun. There's also a totally amazing chair that if you have a clear enough picture of something in your mind, it reads it as a hologram and others can see it.
The Comet's Curse by Dom Tests
When the tail of the comet Bhaktul flicks through the Earth's atmosphere, deadly particles are left in its wake. Suddenly, mankind is confronted with a virus that devastates the adult population. Only those under the age of eighteen seem to be immune. Desperate to save humanity, a renowned scientist proposes a bold plan: to create a ship that will carry a crew of 251 teenagers to a home in a distant solar system. Two years later, the Galahad and its crew—none over the age of sixteen—is launched.
Okay, so this isn't exactly a future world I want to inhabit, but I love the way the world was created. This is not an Earth that would have progressed to colinizing distant planets if the price of failure hadn't been so high. I love that this is an Earth that struggles but doesn't lose hope.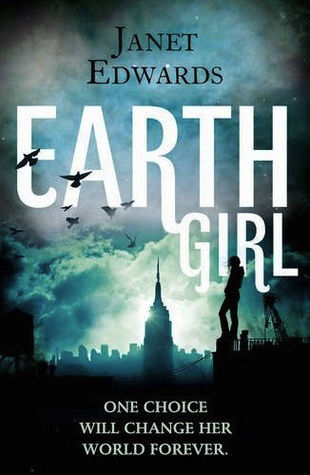 2788. Only the handicapped live on Earth. While everyone else portals between worlds, 18-year-old Jarra is among the one in a thousand people born with an immune system that cannot survive on other planets. Sent to Earth at birth to save her life, she has been abandoned by her parents. She can't travel to other worlds, but she can watch their vids, and she knows all the jokes they make. She's an 'ape', a 'throwback', but this is one ape girl who won't give in.
This series is my current sci-fi obsession. I love the idea behind it, but more than that, I love the way each settled sector has it's own personality. Also there's the fact that 'Earthens' are most known for archeology. (Seriously, it doesn't get any better that sci-fi archeology!)
The Dark Realm by Anthea Sharp
Feyland is the most immersive computer game ever designed, and Jennet Carter is the first to play the prototype. But she doesn't suspect the virtual world is close enough to touch — or that she'll be battling for her life against the Dark Queen of the faeries.
I've always loved the idea of getting sucked into a video game - and I've know quite a few I wouldn't mind if I were sucked into - but this is one of the few stories I've read that does it pretty much perfectly.
Dogs: Bullets & Carnage by Shirow Miwa
Boasting furious action, switchback plotting, magnetic characters and dazzling art, Dogs tells the story of four individuals struggling to survive a dystopian urban future by gun and sword and courage and luck.
This is not a pretty world at all, but it has something that I always love. Genetically enhanced super-soldiers and the shadowy government organizations that try to control them. (The only thing better would be if we had espers!)
Past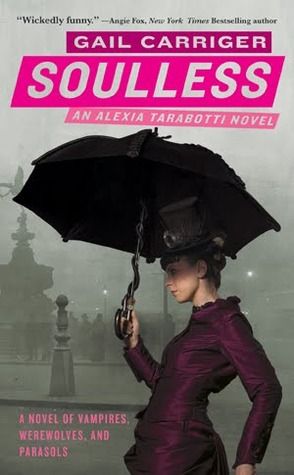 Soulless by Gail Carriger
Alexia Tarabotti is laboring under a great many social tribulations.
First, she has no soul. Second, she's a spinster whose father is both Italian and dead. Third, she was rudely attacked by a vampire, breaking all standards of social etiquette.
Really, Gail's whole world! This world is a mix of historical, urban fantasy and steampunk and I love it for that.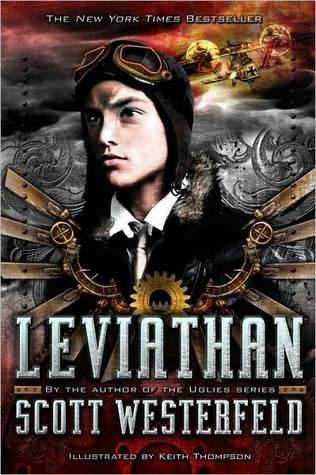 Leviathan by Scott Westerfeld
It is the cusp of World War I. The Austro-Hungarians and Germans have their Clankers, steam-driven iron machines loaded with guns and ammunition. The British Darwinists employ genetically fabricated animals as their weaponry. Their Leviathan is a whale airship, and the most masterful beast in the British fleet.
I love the world building in this series. Besides the 'Clankers' and the 'Darwinists' it's not often you see a steampunk take place during WWI.
Clockwork Angel by Cassandra Clare
When sixteen-year-old Tessa Gray crosses the ocean to find her brother, her destination is England, the time is the reign of Queen Victoria, and something terrifying is waiting for her in London's Downworld, where vampires, warlocks and other supernatural folk stalk the gaslit streets. Only the Shadowhunters, warriors dedicated to ridding the world of demons, keep order amidst the chaos.
Honestly, I love the Shadowhunter world and add that to a historical setting and you've pretty much got the perfect world building for me.
The Beautiful and the Cursed by Page Morgan
In Paris there are no grand balls or glittering parties, and, disturbingly, the house Ingrid's twin brother, Grayson, found for them isn't a house at all. It's an abandoned abbey, its roof lined with stone gargoyles that could almost be mistaken for living, breathing creatures.
You know what they say about 'it's a nice place to visit but I wouldn't want to live there'? Yeah, I wouldn't even want to visit here. There are hellhounds prowling the streets of Paris, living, breathing gargoyles and angels that might be the most evil of them all.
Death Comes as the End by Agatha Christie
It is Egypt in 2000BC, where death gives meaning to life. At the foot of a cliff lies the broken, twisted body of Nofret, concubine to a priest. Most think her death was fate, but the priest's daughter believes that it was murder.
I need to read more books that actually take place in ancient Egypt rather than books about ancient Egypt or books where archeologists solve mysteries about ancient Egypt.
I am so excited to see what everyone else came up with! What do you think of my choices?