Top Ten Books I Read In 2014
I've read a lot of good books this year. Some that were a surprise to me, but others that I was sure I'd like. Honestly, the hardest thing about this was not listing some books that I truly adore because there are so many others that I like more. I could have easily turned this into a top twenty five, but I thought it would be best if I didn't. To boring, too. This list is in reverse order, with my favorite at the bottom and my least favorite at the top. If I've read more than one book in the series and really liked all of them, I'll only list my favorite from the series. It was really fun for me to compare this list and the list back in June of my favorite o the year up to that point. Interesting note, the top two books have stayed the same.
Runners Up:
Adrienne Kress
This book was such a fun read and such a breath of fresh air after some of the more angsty and romance riddled YA that I have come across. Really, if you're looking for a deep read, look elsewhere, but if you want pure anachronistic fun, with three tough, independent girls, I'd say you could do a lot worse than this book. Oddly enough, while this book isn't part of a series, I would have loved it if it was.
Black Lung Captain
(Tales of the Ketty Jay #2)
Chris Wooding
Even though I really like the first book in this series, I think this one is just that tiny bit better. The characters are still all great fun and I love watching how they mesh together. Also, this book mostly takes place on a different continent than the last one, so there's still a feel of discovery. I can really see a overarching plot slowly taking shape, too.
The Girl with the Iron Touch
(Steampunk Chronicles #3)
Kady Cross
Honestly, any of the three books from this series that I've red so far could have been here. It was really, really difficult for me to choose one. So, I finally simply went with the one where my favorite girl gets to take center stage. Am still really looking forward to the final book in the series.
Poison
Bridget Zinn
This was such a fun book and, even though I read it back in May, I still think very fondly of it. Honestly, I would love to find some more fantasy books like this one. Any suggestions?
The Crown Tower
(The Riyria Chronicles #1)
Michael J. Sullivan
The prequel to my favorite fantasy series. (Enough of an explanation right there.) Anyway, I loved seeing the early stuff with Royce and Hadrian. It was so much fun to read.
Waistcoats & Weaponry
(Finishing School #3)
Gail Carriger
Is it just me, or does this series keep getting better and better? Now I'm
really
excited for the final book. Of course, it is Gail Carriger, so I kind of expected the series to build as it goes on.
Blood and Betrayal
(The Emperor's Edge #5)
Lindsay Buroker
While I have pretty much loved all the books in this series, I do believe this is my favorite. Not really sure why, because if someone had explained the book to me, I wouldn't have expected much from it. However, I do love the wit and repartee among our 'intrepid heroes'.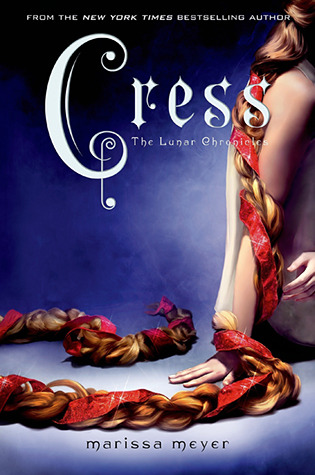 Cress
(Lunar Chronicles #3)
Marissa Meyer
This is one book on this list that I never expected to be here. After my feelings toward
Cinder
, I never even thought I'd read the book. Let's just say, I'm glad I did. (Understatement of the year.)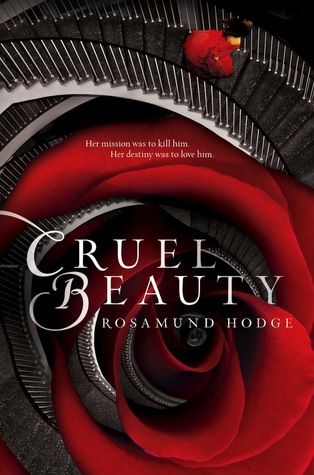 Cruel Beauty
Rosamund Hodge
Love this book. I really have a difficult time putting how much I adore this book into words, so I think I'll just leave it there.
Percepliquis (Riyria Revelations #6)
Michael J. Sullivan
Once again, my favorite book of the year. This is the finale of my favorite fantasy series. I love the way everything ended and just think it's a great book and story.
So, have you read any of these books? If not, do you want to? What are your books of the year? I love comments and links.