TO ME
Yup, today's my birthday. Funny, I don't feel any older than I did yesterday. Isn't it all supposed to sneak up on you at once, making it so I'm a year older today than I was yesterday?
What do you mean 'that's not how it works'?
Anyhow, I'm not going to tell you how old I am. Suffice to say I'm closer to thirty than I am twenty. They say, though, that you're only as old as you feel and I seldom feel my age. (Should I be bragging about that?) I decided to make a list; five books I want to read this year that will feed my inner child. These are all books that are either MG or very young YA.
Five Books For 'Youngsters' That I Want To Read Before I See Another Birthday
Book 2 of Cragbridge Hall
Chad Morris
Book 1 of Eighth Day
Dianne K. Salerni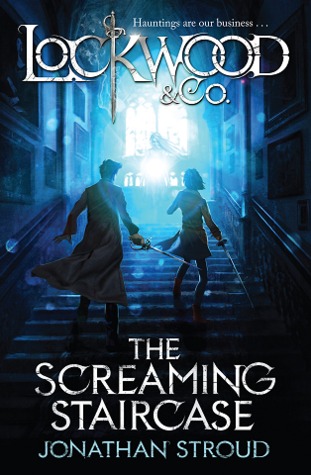 The Screaming Staircase
Book 1 of Lockwood & Co.
Jonathan Stroud
Book 1 of Song of the Lioness
Tamora Pierce
Book 1 of The Cloak Society
Jeramey Kraatz
I'm not known for reading a lot of MG books, but all these sound really good. (I think Alanna would be considered YA by the end of the book, from what I've heard, but it still fits just fine.)
So, have you read any of these books? Like to read MG, or do you prefer to stick with YA or adult directed books?