I've decided to link up to this meme (hosted
here
) this week because I remember how much fun this was the first few times I did it when my blog was new - and because I'm stuck. The past week or two has been really light on reading - though I've enjoyed most of what I read - and I was mostly working on one 700+ page book. Now, I'm looking for something else to read but I don't know what. So, I've chosen a few books that, right now, sound good. I'll probably start one of them over the weekend. So, tell me which one you think I should read first, please. (All synopsis are pasted from goodreads.)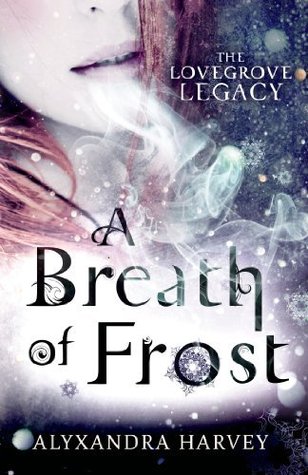 In 1814, three cousins—Gretchen, Emma, and Penelope—discover their family lineage of witchcraft when a binding spell is broken, allowing their individual magical powers to manifest. Now, beyond the manicured gardens and ballrooms of Regency London, an alluring underworld available only to those with power is revealed to the cousins. By claiming their power, the three cousins have accidentally opened the gates to the underworld.
Now ghouls, hellhounds—and most terrifying of all, the spirits of dark witches known as the Greymalkin Sisters—are hunting and killing young debutante witches for their powers. And, somehow, Emma is connected to the murders…because she keeps finding the bodies.
Can the cousins seal the gates before another witch is killed…or even worse, before their new gifts are stripped away?
With a past too terrible to speak of, and a bleak, lonely future ahead of her, Aerin Renning is shocked to find she has earned a place at the most exclusive school in the universe. Aerin excels at Academy 7 in all but debate, where Dane Madousin,son of one of the most powerful men in the Alliance, consistently outtalks her. Fortunately Aerin consistently outwits him at sparring. They are at the top of their class until Dane jeopardizes everything and Aerin is unintentionally dragged down with him. When the pair is given a joint punishment, an unexpected friendship?and romance?begins to form. But Dane and Aerin both harbor dangerous secrets, and the two are linked in ways neither of them could ever have imagined. . . .
It's the ultimate battle of good versus good.
They were best friends at an elite academy for superheroes in training, but now Callie Bradford, code name Iridium, and Joannie Greene, code name Jet, are mortal enemies. Jet is a by-the-book hero, using her Shadow power to protect the citizens of New Chicago. Iridium, with her mastery of light, runs the city's underworld. For the past five years the two have played an elaborate, and frustrating, game of cat and mouse.
But now playtime's over. Separately Jet and Iridium uncover clues that point to a looming evil, one that is entwined within the Academy. As Jet works with Bruce Hunter—a normal man with an extraordinary ability to make her weak in the knees—she becomes convinced that Iridium is involved in a scheme that will level the power structure of America itself. And Iridium, teaming with the mysterious vigilante called Taser, uncovers an insidious plot that's been a decade in the making…a plot in which Jet is key.
They're both right. And they're both wrong. Because nothing is as simple as
Black and White
.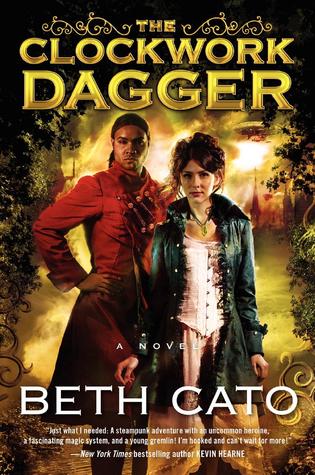 Full of magic, mystery, and romance, an enchanting steampunk fantasy debut in the bestselling vein of Trudi Canavan and Gail Carriger.
Orphaned as a child, Octavia Leander was doomed to grow up on the streets until Miss Percival saved her and taught her to become a medician. Gifted with incredible powers, the young healer is about to embark on her first mission, visiting suffering cities in the far reaches of the war-scarred realm. But the airship on which she is traveling is plagued by a series of strange and disturbing occurrences, including murder, and Octavia herself is threatened.
Suddenly, she is caught up in a flurry of intrigue: the dashingly attractive steward may be one of the infamous Clockwork Daggers—the Queen's spies and assassins—and her cabin-mate harbors disturbing secrets. But the danger is only beginning, for Octavia discovers that the deadly conspiracy aboard the airship may reach the crown itself.
So, tell me, which one should I read next?