Last month was a disappointment - and that's quite the understatement. I read one book. One! Not because it was bad - though a little because I wasn't reading much anyway. Mainly because I didn't want to have to decide what to read next. Just typing that out makes me feel silly. But it's the truth. So I started a TBR Jar (more information
here
) and am putting it into effect this month.
I'm really excited. This is my first time drawing from my TBR Jar and leaving it up to God and the fates. I hope I get some good reading this month. (Drawn February 28th & edited March 2nd.) Clicking on the book cover will take you to the Goodreads page for the book. (At least, it's supposed to. I'm new at doing this so, please, let me know if it doesn't work like it's supposed to and I'll try to fix it.) (This isn't the order I drew the books in, so some of my comments might not make sense right away.)
March TBR
Green (fantasy) and it is: The Shattered Alliance
Yes! Now I have the perfect excuse to finally finish this series. I am so excited/happy.
Red (contemporary) and it is: Smarty Bones
Birthday book! This was a gift from my mom for my birthday and I was hoping one would come up.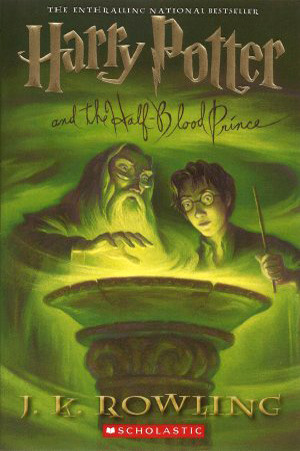 Green (fantasy) and it is: The Well of Ascension
Eh… I'm like sixty-five percent done with it - but I haven't touched it in three weeks or so. It'll get it out of my hair anyway.
Red (contemporary) and it is: Harry Potter and the Half-Blood Prince
Well, the size of this one takes care of the books I thought were too short.
(I read this book in two days.)
Pink (mis) and it is: Arisa volume 6
I'll probably draw a seventh book, because this is a manga and I can read it in around two hours.
Blue (historical) and it is: The Hunchback Assignments
Pretty excited about this one.
Orange (audio/kindle) and it is: Julius Caesar
This is a free audiobook I got last year. Kind of looking forward to this because it isn't just a reading, but a dramatization.
There we go, seven books for the month of March. I'm honestly thinking that I'll probably have to draw a couple more around mid-month, considering that I've already read the one I thought would take me the longest. Really, I was expecting more variety in my reading this month. I've got a lot of different stuff that I've bought/received lately - but most of what I drew this month I've had for awhile. Arisa, HP & the Half-Blood Prince, The Shattered Alliance, The Well of Ascension and Julius Caesar are all books I've had since the end of last year - some for over six months even. Smarty Bones was a birthday gift from my mom and The Hunchback Assignments is the only book I purchased recently on this list.