It kind of embarrassing to think how long I've been working on this. (Since October!) But the truth is, I didn't do something like this last year - all that work! - and so badly wanted to make sure I got a year end survey this year. This was partially inspired by Jamie's awesome yearly survey over at The Perpetual Page Turner. But I definitely customized with some of my own stuff. (And I'm also not going to duplicate books. If I've already answered them for something, that book can't be my answer again.)
The Stats
Number of Books Read: 134
Total Pages Read: 41,113
Number of Audiobooks Listened: 5
Number of Rereads: 4
Average Rating: 3.6 stars
Shortest Book: Solstice Day Gifts by Lindsay Buroker - at a whopping 15 pages
Longest Book: Winter by Marissa Meyer - at merely 824 pages
Average Book Length: 319 pages - I'm definitely trying to up this next year!
By The Number Books
Fantasy Books Read: 46
Sci-Fi Books Read: 26
Historical (inc. AU) Books Read: 22
Romance Books Read: 14
Contemporary Books Read: 21
Best in Books
Favorite Fantasy of the Year: The Wizard Hunters by Martha Wells
Favorite Science Fiction of the Year:
Valor's Choice by Tanya Huff
Favorite Historical of the Year:
Prudence by Gail Carriger
Favorite Contemporary of the Year:
Unspoken by Sarah Rees Brennan
Favorite Romance of the Year:
Trial and Temptation by Ruby Lionsdrake
Beginnings & Ends
Favorite Series Starter:
The Stepsister Scheme by Jim C. Hines
Favorite Mid-Series Book:
The Avatar Battle by Chad Morris
Favorite Series Finale: Manners & Mutiny by Gail Carriger
Assorted Favorites
Favorite Debut of the Year:
A Wicked Thing by Rhiannon Thomas
Favorite New-To-Me Author of the Year: Honor Raconteur (Read: The Child Prince)
Favorite 'Surprise' Book of the Year:
The Palace Job by Patrick Weekes
Favorite Book I Read Because of Recommendation(s):
Vampire Academy by Richelle Mead
Favorite Book By An Author I Read Previously:
Republic by Lindsay Buroker
Favorite 'Overlooked' Book:
The Dark Realm by Anthea Sharp
Favorite Cover:
Uprooted by Naomi Novik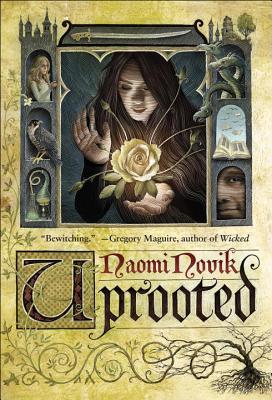 Favorite Friendship: Hadrian and Royce - Michael J. Sullivan (Read: The Jester)
Book I Recommend To Everyone:
The Isle of the Lost by Melissa de la Cruz
Book I Can't Believe I Waited So Long To Read:
Monstrous by MarcyKate Connolly
Looking Ahead
Book/Series I Didn't Read This Year That I WILL Next Year: Eh, I really don't know. Anymore it's hard for me to even guess what I'll want to read next.
Non Debut Book I'm Most Anticipating:
The Age of Myth by Michael J. Sullivan
Debut Book I'm Most Anticipating:
Truthwitch by Susan Dennard
Series Finale I'm Most Anticipating: *gasp* I can't find any of my series that end next year!
One Thing I Want To Accomplish Next Year:
I'd just really like to keep putting myself out there. Each year I'm trying to push myself more and more. First it was starting a blog. Then this year I joined Twitter and I wrote my first ever guest post (something I LOVED doing but was seriously nerve wracking)!