Top Ten Tuesday is an original feature/weekly meme created at The Broke and the Bookish.
These topics are always both so much fun and kind of difficult for me. I love looking back at the halfway point of the year and seeing just how many five star books I've read (because that's where I always start with this list) and which books were my favorites. In roughly countdown order with my most favorites at the bottom.
Top Ten Favorite Books I've Read So Far This Year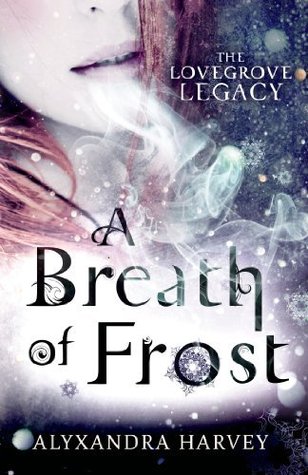 A Breath of Frost
Alyxandra Harvey
There's actually several books that could have been here because there's about four more I liked almost as much as this one. However, besides liking the people so much (three awesome cousins) it is also magic in Regency England. Total win right there.
All Our Yesterdays
Cristin Terrill
I actually didn't read this book this year. I listened to it. This was a free audiobook I got last year from Sync and finally got around to listening to it back in January. Honestly, I was amazed at how much I liked this book because it was totally not a typical book for me. I'd really like to buy it in physical format eventually.
The Avatar Battle
Chad Morris
Okay, this series totally brings out the kid in me. It's just such a fun series and it's getting better. (This is book two.)
The Shattered Alliance
Jeff Grubb
After spending fifteen bucks on a used paperback of this book, it had better be on this list. (It's not a collector's edition or anything, but it's out of print or something.) In all seriousness though, this whole series is awesome and I'm so glad I finally got to finish it.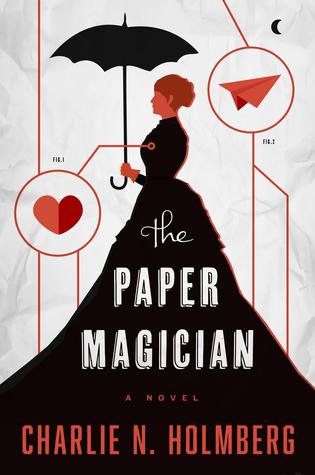 The Paper Magician
Charlie N. Holmberg
This book was so awesome. I love the world that's created and I totally adore the two leads. And the way magic is used is really inventive.
Seeds of Discovery
Breeana Puttroff
Okay, so this was a free kindle download that I had no expectations for. None. I wouldn't have been surprised if I couldn't even have finished it. Instead it gave me a great book and a series that I can't wait to finish.
The Wizard Hunters
Martha Wells
This is such a slow building book that more than once towards the beginning, my attention was really drifting. However when it started to take off, it didn't stop. Another series that I'm excited to continue.
Republic
Lindsay Buroker
Finally, a book that's not the start of a series! This is an 'after the series continuation' of the amazing Emperor's Edge series. I'm not sure this was my favorite one of the three books in the series that I read this year, but it's the most recent one and just as awesome as all the rest!
A Wicked Thing
Rhiannon Thomas
Wow, okay. I just spent time while getting this image and link scanning through the reviews at Goodreads. This book is actually kind of disliked. I love the book. I love it. Everything about it. I love the characters and the way the fairy tale has been twisted around and I love how a girl can be strong without having to go out and fight with the boys.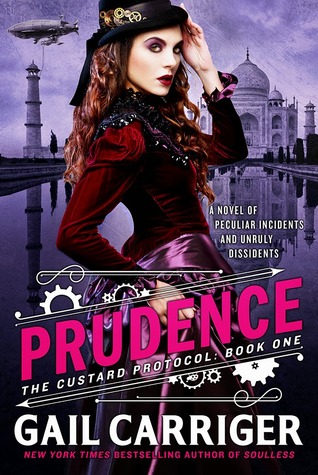 Prudence
Gail Carriger
Those that know me probably aren't surprised to see Carriger's latest book on this list. However, I've gotta say, this without a doubt my favorite series starter of her and I just totally love. Rue is a great character and I just love the story and world (obviously).
So, there we have a quick look back over some of the awesome books I've already read this year. Let me tell you, I have high hopes for the rest of the year. How about you? What books have you read and loved this year? (And can I convince you to read some of these?)