I'm thinking you know the drill by now. June releases that I'm excited for. If I did it right, clicking on the picture should take you to the Goodreads page for that book.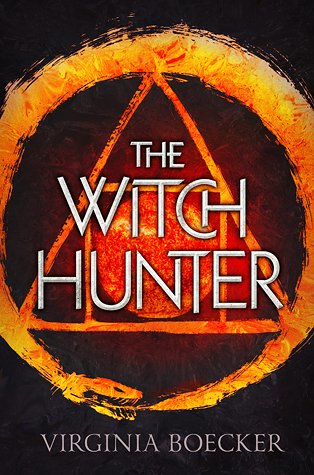 Release Date: June 2nd
The magic and suspense of Graceling meet the political intrigue and unrest of Game of Thrones in this riveting fantasy debut.
Your greatest enemy isn't what you fight, but what you fear.
Elizabeth Grey is one of the king's best witch hunters, devoted to rooting out witchcraft and doling out justice. But when she's accused of being a witch herself, Elizabeth is arrested and sentenced to burn at the stake.
Salvation comes from a man she thought was her enemy. Nicholas Perevil, the most powerful and dangerous wizard in the kingdom, offers her a deal: he will save her from execution if she can break the deadly curse that's been laid upon him.
But Nicholas and his followers know nothing of Elizabeth's witch hunting past--if they find out, the stake will be the least of her worries. And as she's thrust into the magical world of witches, ghosts, pirates, and one all-too-handsome healer, Elizabeth is forced to redefine her ideas of right and wrong, of friends and enemies, and of love and hate.
Virginia Boecker weaves a riveting tale of magic, betrayal, and sacrifice in this unforgettable fantasy debut.
Okay, so who isn't interested in this book? This is probably the only book this year written by a new-to-me author that I am just as excited about as everyone else seems to be. I love my fantasy stories and this sounds like it could be a lot of fun.
Release Date: June 2nd
A thrilling new Victorian-era urban fantasy for fans of Kevin Hearne's Iron Druid Chronicles, the Showtime series Penny Dreadful, and the Sherlock Holmes movies featuring Robert Downey, Jr.
They are the realm's last, best defense against supernatural evil. But they're going to need a lot more silver.
As fog descends, obscuring the gas lamps of Victorian London, werewolves prowl the shadows of back alleys. But they have infiltrated the inner circles of upper-crust society as well. Only a handful of specially gifted practitioners are equipped to battle the beasts. Among them are the roguish Simon Archer, who conceals his powers as a spell-casting scribe behind the smooth veneer of a dashing playboy; his layabout mentor, Nick Barker, who prefers a good pub to thrilling heroics; and the self-possessed alchemist Kate Anstruther, who is equally at home in a ballroom as she is on a battlefield.
After a lycanthrope targets Kate's vulnerable younger sister, the three join forces with fierce Scottish monster-hunter Malcolm MacFarlane—but quickly discover they're dealing with a threat far greater than anything they ever imagined.
Uhm, hello? Steampunk. (And I totally love that cover.) There are simply so many reasons why this book sound right up my alley - not the least of which is the description of those three people and the fact that they are going to have to work together.
Release Date: June 23rd
Nixy Bauer is a self-made Leveller. Her job? Dragging kids out of virtual reality and back to their parents in the real world. It's normally easy cash, but Nixy's latest mission is fraught with real danger, intrigue, and romance.
Nixy Bauer is used to her classmates being very, very unhappy to see her. After all, she's a bounty hunter in a virtual reality gaming world. Kids in the MEEP, as they call it, play entirely with their minds, while their bodies languish in a sleeplike state on the couch. Irritated parents, looking to wrench their kids back to reality, hire Nixy to jump into the game and retrieve them.
But when the game's billionaire developer loses track of his own son in the MEEP, Nixy is in for the biggest challenge of her bounty-hunting career. Wyn Salvador isn't some lazy kid looking to escape his homework: Wyn does not want to be found. And he's left behind a suicide note. Nixy takes the job but quickly discovers that Wyn's not hiding—he's being held inside the game against his will. But who is holding him captive, and why?
Nixy and Wyn attempt to fight their way out of a mind game unlike any they've encountered, and the battle brings them closer than either could have imagined. But when the whole world is virtual, how can Nixy possibly know if her feelings are real?
Gamers and action fans of all types will dive straight into the MEEP, thanks to Julia Durango's cinematic storytelling. A touch of romance adds some heart to Nixy's vivid, multidimensional journey through Wyn's tricked-out virtual city, and constant twists keep readers flying through to the breathtaking end.
Even though the whole 'inside the game' anime shows tend to bore me, I have high hopes for this. While writing this though, the sudden thought came to my mind, what kind of game is this? Hmm. Well, here's to hoping this is a case of 'if you die in the game, you die in real life'.
Release Date: June 23rd
Modern-day sisters discover deadly ancient magic in book 1 of this Falling Kingdoms spin-off series!
Worlds collide in this suspenseful, page-turning Falling Kingdoms spin-off series, which explores a whole new side of Mytica—and an even darker version of its magic.
Crystal Hatcher, Modern-day Toronto: It's a normal afternoon in her father's antique bookshop when Crys witnesses the unthinkable: her little sister Becca collapses into a coma after becoming mesmerized by a mysterious book written in an unrecognizable language.
Maddox Corso, Ancient Mytica: Maddox Corso doesn't think much of it when he spots an unfamiliar girl in his small village. Until, that is, he realizes that she is a spirit, and he is the only one who can see or hear her. Her name is Becca Hatcher, and she needs Maddox to help get her home.
Farrell Grayson, Modern-day Toronto: Rich and aimless Farrell Grayson is thrilled when the mysterious leader of the ultra-secret Hawkspeare Society invites him into the fold. But when he learns exactly what he has to do to prove himself, Farrell starts to question everything he thought he knew about family, loyalty, and himself….
Fate has brought these young people together, but ancient magic threatens to rip them apart.
I never thought I'd like The Falling Kingdoms series enough to be this excited for the spin-off but I seriously cannot wait. It sounds like it's going to be totally awesome and very different than anything else I've ever read.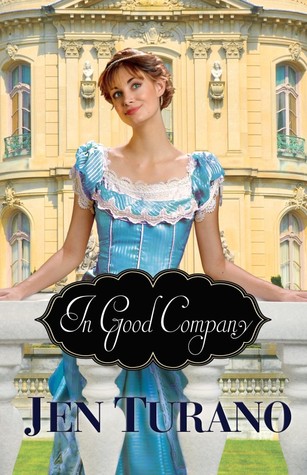 Release Date: June 30th
After spending her childhood in an orphanage, Millie Longfellow is determined to become the best nanny the East Coast has ever seen. Unfortunately, her playfulness and enthusiasm tend to bring about situations that have employers looking askance at her methods. After her most recent dismissal, Millie is forced to return yet again to an employment agency.
Everett Mulberry has suddenly and quite unexpectedly found himself responsible for three children he's never met. Attempting fatherhood while also pacifying the less-than-thrilled socialite he intends to marry is made even more complicated when the children scare off every nanny he hires. About to depart for Newport, Rhode Island, for the summer, he's desperate for competent childcare.
At wit's end with both Millie and Everett, the employment agency gives them one last chance–with each other. Everett is wary of Millie's penchant for disaster, and she's not entirely keen on another snobby, grumpy employer, but they're both out of options. As Millie falls in love with her mischievous charges and tries to stay one step ahead of them, Everett is more focused on achieving the coveted status of society's upper echelons. As he investigates the suspicious circumstances surrounding the children's parents' death, will it take the loss of those he loves to learn whose company he truly wants for the rest of his life?
As much as I like her other series, I've not even started this one yet. (This is book two.) This is because, as much as I like her writing style, by the end of the fourth and final book in her first series, I felt like all the characters were the same. All the girls were plucky and not content to sit at home - and got into a bunch of trouble. All the guys were long suffering and straightlaced - and thought the girl's 'manic-pixie-dream-girl'-esqu moments were cute. Even the couples that I thought would buck the tradition, by the time their book came around (or in the first chapter or two) they became these type of characters. I'm really hoping the characters in this series are different.
Not as many books as last month, anyway, but still a decent amount. What are you interested in this month? Any of these?