Top Ten Tuesday is an original feature/weekly meme created at The Broke and the Bookish.
I actually
just
did this topic back in January for the 'free' topic we had then. (If you want to see that post, click
here
.) So, what I'm doing is
choosing
books that didn't make that list. Or that I've read since then.
Top Ten Books I Want To See Made Into Movies
While I'm not in love with this book, I think that aesthetically it would be a very awesome movie. Also, if we were out of the girls heads, I think I would actually enjoy it quite a bit more.
Seeds of Discovery by Breeana Puttroff
I can easily see this as a Disney Channel or maybe ABC Family movie. I think this could appeal to a wide age group. I'd just hate to see how much more action oriented they'd have to make it to sell.
The Vidico by Wesley King
As I talked about in my review, I think this book would be an awesome teen superhero/supervillain TV series. Failing that though, I think it would be a bunch of fun as a movie.
A Wicked Thing by Rhiannon Thomas
I love this book and think getting to see it would be awesome. However, I would be a little worried that - much like Seeds of Discovery - it is too slow paced a book to really work as a movie.
There's not much I love more than magic in the Victorian era and I think I'd adore seeing something like that as a movie. There's also so many visuals that I think would be amazing in special effects.
Back when I reviewed this, I said I wanted to see it as a movie. There's parts of it that actually remind me - visually only - of Inkheart and I think it could translate wonderfully into a movie.
I'll be honest with you, I don't know how this would work - and if you've read the book you probably understand. However, I think if it was done well, it could be totally awesome.
Destination Unknown by Agatha Christie
I read this book years and years ago and it's always been one of my favorites by Christie. It gets a lot of flack from people for not being a mystery but rather more of a spy-thriller. Because of this, I'd love to see it made into a movie.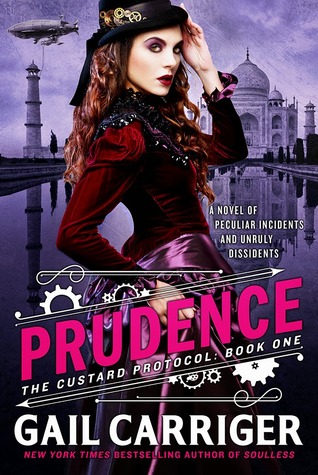 Prudence by Gail Carriger
Okay, so I had Soulless on my other list and it's only fair to have this one on this list. Honestly though, this is looking like it will be my favorite of Ms. C's series. I would love to see the adventure on the big screen...though all those human-like animals could be a little difficult at times, I think the CGI would be brilliant!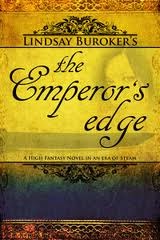 The Emperor's Edge by Lindsay Buroker
I really cannot figure out why this didn't make my movie list last time. While it's not as visual as some of the other book here, I think it would be a lot of fun to see a fantasy movie that's not such an obvious take on Medieval Europe.
Okay, so... Movies? Ahem. Not that I'm begging for them, or anything like that. *Cough* Not at all. Do you agree with me on any of them? What books do you want to see as movies?