Welcome to my final Monthly Releases post for 2016. Whoohoo! *throws confetti* Actually, no, I'd much rather know how it's almost 2017. I mean, it feels like it should be April or May of 2016 to me. This is crazy but where has my year gone?
Okay, now that I've gotten that off my chest... There's really not many books releasing this month that caught my eye.
Releases December 13th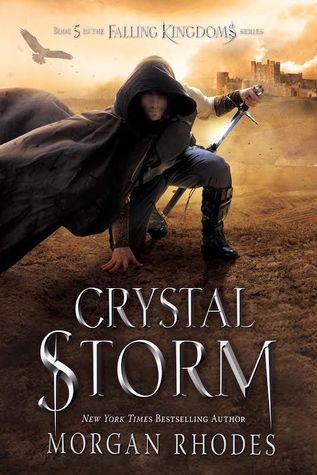 Crystal Storm by Morgan Rhodes
An epic clash between gods and mortals threatens to tear Mytica apart . . . and prove that not even the purest of love stands a chance against the strongest of magic.
MAGNUS and CLEO are forced to test the strength of their love when Gaius returns to Mytica claiming he's no longer the King of Blood but a changed man seeking redemption.
LUCIA, pregnant with the child of a Watcher, has escaped the clutches of the unhinged fire god. Her powers are dwindling as she goes forth to fulfill a prophecy that will keep her baby safe . . . but could mean her demise.
JONAS treks back to Mytica with a plan to overtake Amara, but fate takes hold when he runs into the beautiful Princess Lucia and joins her on her perilous journey.
AMARA has taken the Mytican throne, but with no way to unleash the water magic trapped within her stolen crystal, she'll never be able to seize glory and get sweet revenge.
And what kind of darkness will descend--and who will be safe--after Prince Ashur reveals the dangerous price he paid to cheat death?
Releases December 27th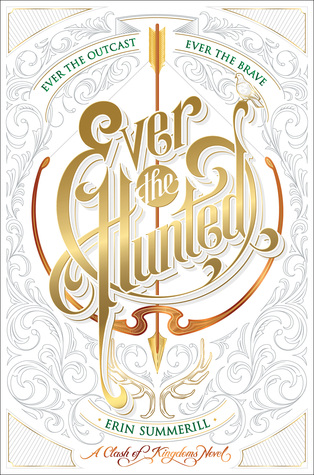 Ever the Hunted by Erin Summerill
Seventeen year-old Britta Flannery is at ease only in the woods with her dagger and bow. She spends her days tracking criminals alongside her father, the legendary bounty hunter for the King of Malam—that is, until her father is murdered. Now outcast and alone and having no rights to her father's land or inheritance, she seeks refuge where she feels most safe: the Ever Woods. When Britta is caught poaching by the royal guard, instead of facing the noose she is offered a deal: her freedom in exchange for her father's killer.
However, it's not so simple.
The alleged killer is none other than Cohen McKay, her father's former apprentice. The only friend she's ever known. The boy she once loved who broke her heart. She must go on a dangerous quest in a world of warring kingdoms, mad kings, and dark magic to find the real killer. But Britta wields more power than she knows. And soon she will learn what has always made her different will make her a daunting and dangerous force.
Ever the Hunted sounds really awesome, but it also has the potential to go very bad. I'm definitely going to be waiting for reviews on it. Crystal Storm is the fifth book in the series and, even though the previous book was kind of unenjoyable for me, I still want this one. Maybe I just don't learn, but I still hold out hope for this series.