Top Ten Tuesday is an original feature/weekly meme created at The Broke and the Bookish.
This is a freebie week over at TB&TB and I knew I wanted to do something a little different than the usual. When I found this prompt, I knew almost
immediately
that I had to do this. Now, I would like to note that this is a perfect world. The movies are not butchering the book in any way, shape or form.
Top Ten Books I Want to See Made Into Movies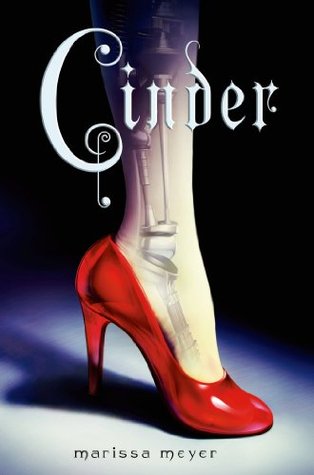 Cinder
The Lunar Chronicles #1
Marissa Meyer
Honestly, I'd love the whole series to be made into movies, but you've gotta start somewhere, right? While I didn't love this book, the others in the series made up for it. I also think that, considering it's popularity and the popularity of fairy tales now, that this could really do well as a movie.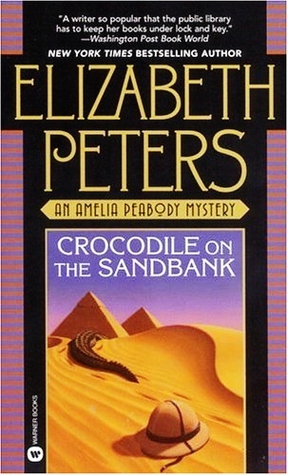 Crocodile on the Sandbank
Amelia Peabody #1
Elizabeth Peters
It seems like this is a book series that people have been wanted turned into movies since before I ever started reading them. I'd love a movie, but I cannot help but think that this series would be best adapted as a tv show, inspired by later books in the series (after the cast starts growing).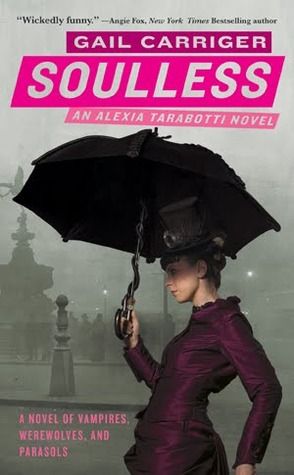 Soulless
Parasol Protectorate #1
Gail Carriger
I do think this book might blur into too many genres (romance, urban fantasy, historical, steampunk) for it to ever get a movie adaptation, but it would be awesome to be wrong. Even though this is the first in a series, it works very nicely as stand-alone, so the studios wouldn't have to commit to more than one movie to tell the story.
Retribution Falls
Tales of the Ketty Jay
Chris Wooding
Firefly has turned into something of a cult classic and this story reads just a bit like Firefly meets steampunk (if you'll pardon the term). Featuring a ragtag bunch of heroes, this could be a summer blockbuster. (Or not.)
The Dispossessed #1
Page Morgan
I think this can be most easily explained as me wanting to see real, living gargoyles and the boys that shift into them. Honestly, I really think that this setting would show up very nicely in film.
A Change of Fortune
Ladies of Distinction #1
Jen Turano
While this is the first in a four book series, each of these Christian/historical romances follow a different couple. Personally, I would love to see this as a mini-series. I think it would be really awesome.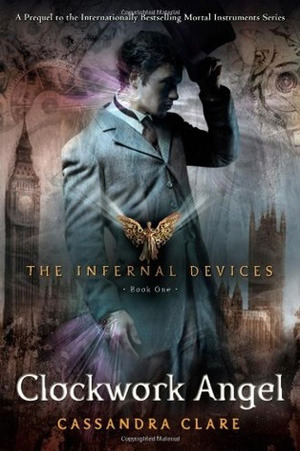 Clockwork Angel
The Infernal Devices #1
Cassandra Clare
Yes, yes, I do know about Cassandra's first series having a movie - but I never read that book nor saw the movie. Honestly, this attracted me because of the historical/steampunk vibe and I'd love, absolutely love, more steampunk movies out there.
The Friday Society
Adrienne Kress
Standalone steampunk with lots of girl-power! Of course I'd watch this movie. Hopefully love it, too. I do think this book could make and amazing tv show, but, considering what is usually popular, I have my doubts that this book could ever get adapted. It would be a fun movie though.
Poison
Bridget Zinn
If there was ever a 'feel good' fantasy book for young adults that totally deserves a movie, it's this one. I mean, it would be so awesome graphically, and that's not even talking about the plot and the characters. Besides, it comes ready-made for marketing, with the cute little pig sidekick.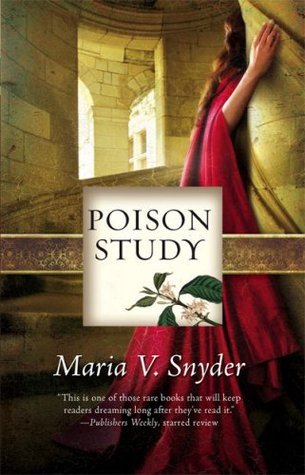 Poison Study
Study #1
Maria V. Snyder
Honestly, this final slot gave me a lot of trouble, and I still think that there are a couple other books that could also take it, but I just have the feeling that this book would translate really well onto screen. It's been awhile since I read it, but I remember a lot of things that would show up nicely if made into a movie.



So, there's my list. What do you think of my choices? What did you do this 'free' tuesday? Drop me a link and I'd love to visit.