Top Ten Tuesday is an original feature/weekly meme created at The Broke and the Bookish.
In theory I love diversity in my stories - but in practice, I have a hard time finding books that I like that feature diversity. I think that's partially because so few fantasy books are anything other than 'typical white european' setting. (Seriously, a lot of these books still struggle to have women, much less diversity.) But it's also because I'm not interested in reading a book about a character struggling or coming to terms with who they are. My favorite type of diversity to read about is the kind where they have already come to terms with whatever the diversity is and it's part of the character - but not the main plot point.
Top Ten Books That Feature Diversity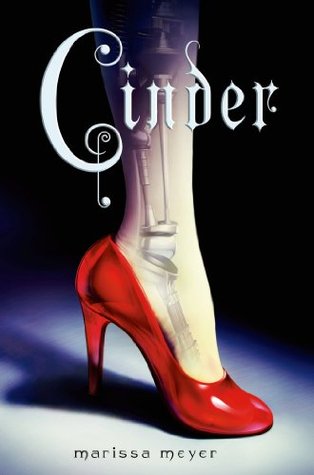 Cinder by Marissa Meyer
There's actually several characters in this series that are POC - not the least of whom is the main character of the first book who is, I believe, half Chinese. There is also her love interest that is Asian (I think, also Chinese?) and, in later books, a black main character. Also, Cinder is a cyborg (human with robotic parts) so that's pretty diverse right there.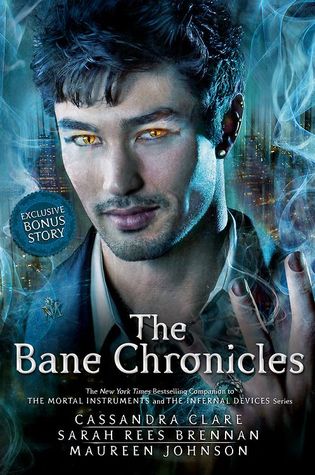 The Bane Chronicles by Cassandra Clare, Sarah Rees Brennan and Maureen Johnson
I did research! (Because I totally couldn't remember. Be proud of me.) Magnus Bane himself is one-quarter Indonesian and bisexual. (For the longest time I thought he was Spanish...)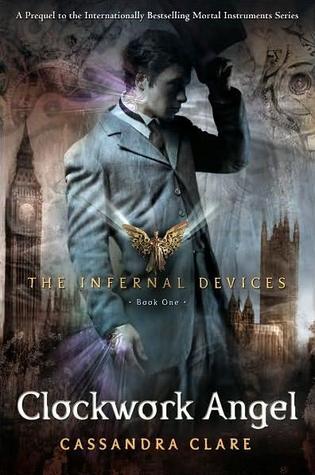 Clockwork Angel by Cassandra Clare
One of the main characters in this series, Jem Carstairs, is half Chinese. (And I can't believe that fact almost slipped my mind.)
Riveted by Meljean Brooks
In this romance/erotica novel the hero, David Kentewess has a prosthetic eye of some sort and two robotic legs. It's steampunk, otherwise he would have probably been called a cyborg. Because he is.
Wild Orchid by Cameron Dokey
Does it count as diversity if the whole story is populated by one
ethnicity
? Anyway, this is set in historical China with all the main characters being Chinese. (The villains, who I don't think you ever really get to see, are Huns.)
The Hippopotamus Pool by Elizabeth Peters
It was only a matter of time before this series, set in Egypt around the turn of the century, featured a Egyptian main character. David Todros was first introduced in this book. There are many other Egyptians as
recurring
characters and, later, some half Egyptians. (And unless I'm wrong, I think the 'Master Criminal' might be half Egyptian.)
Silver Phoenix by Cindy Pon
A book I didn't much care for (thanks to one stupid plot arc) but it features a non-European fantasy world. Which is awesome! It borrows heavily from Asian history and mythology.
Throne of the Crescent Moon by Saladin Ahmed
A book that I flat-out hated due to the depressing characters and the treatment of women. However, the world is great. It's heavily influenced by Middle Eastern culture and mythology.
Etiquette & Espionage by Gail Carriger
While I can't say I love his nickname (Soap) this series does feature one Phineas B. Crow, a black boy, as a friend and possible love interest of the main character.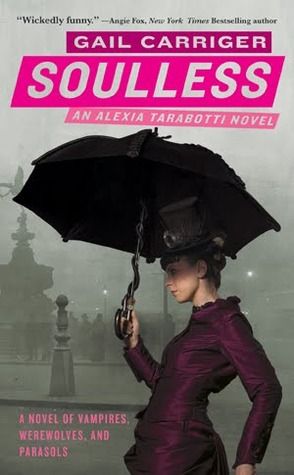 Soulless by Gail Carriger
As much as I would love to say the vampires and werewolves provide racial diversity, I have the strange feeling that's not what this prompt meant. However, I do get to talk about the gay/lesbian/bisexual characters in this series - of which, the most notable is lord Akeldama.
Throne of Glass by Sarah J. Maas
Nehemia Ytger, princess of Eyllwe (and BBF to Celaena) is one of my two favorite characters from this series. (For those of you that don't know...Is there actually anyone that's not read this book? Anyway, Nehemia is black and many aspects of her country's culture seemed borrowed from parts of Africa.)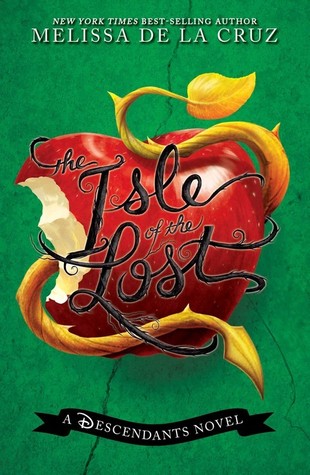 The Isle of the Lost by Melissa de la Cruz
This book features the offspring of some of Disney's most famous villains. While it's not immediately apparent at first (except for the case of Jafar's son) there is quite a bit of racial diversity. I offer you this proof.
Seriously, I want a chance to see this movie so badly. (It releases the end of this month, but I don't have Disney Channel so I'm hoping it hits DVD.)
I know, I have twelve books here. Probably for the first time since I started doing these lists, I didn't want to limit it to just ten. Even though I don't love all these books, the diversity is something that I think the book world - especially fantasy books - needs more of. Each of these books give a good example of how that can be done and, in truth, my issue with any of these books has nothing to do with the diversity. I look forward to finding more books like these and would love to hear suggestions for other books to read.
Leave me a link in the comments and I'll stop by. I look forward to seeing your lists and, please, leave me some suggestions too.