Top Ten Tuesday is an original feature/weekly meme created at The Broke and the Bookish.
So, should these be the books that everyone that knows me will go 'of course she's not read that. She probably doesn't want to, either' or the books that will make people go 'why haven't you read that?' You know, typing it out like that, I think one will certainly be a lot more fun than the other. If you'd like to see '
Top Ten Fantasy Books I Can't Believe I Haven't Read' and 'Top Ten Books I'll Probably Never Read' just click the links. I tried really hard to not have any books on this list that were on either of the others.
Top Ten Hyped Books I've Never Read
Harry Potter and the Deathly Hallows by J.K. Rowling
Totally cheating with this one because I have actually been reading the series and this is the last one I have left. But, it is a hyped book that I haven't read. Yet, anyhow.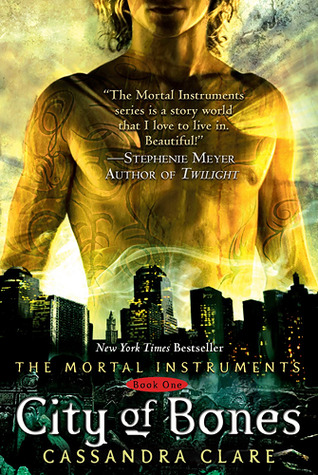 City of Bones by Cassandra Clare
Kind of cheating with this one, too. I'll read it. Sometime. (I even have a used copy of it.) After all, I did wind up liking The Infernal Devices series a lot more than I ever expected.