Thank you so much The Book Rat & A Backwards Story for hosting this.
While there are a lot of fairy tale retellings out there that I want to read, these are the ones that have really caught my attention. Let me know if you've read any of them and if you've got suggestions for any other.
I am a prisoner.
Born to power, the world was my playground. My every wish was a kingdom's command, my displeasure every man's worst fear. But then, at the whim of a merciless enchantress, all was stolen from me. My once lavish castle became my dungeon. My once-handsome form became that of a beast. There is no hope of release from the prison of my own body, for the only way to break this curse is to earn the love of another. I, who have never felt a drop of compassion, must hope to inspire devotion. I, who am hideous beyond compare, must hope to inspire passion. After hundreds of years, I have come to accept the truth: I will never know love. There is no escape for me.
I am a prisoner.
Born to two loving parents and a happy home, I was grateful for my good fortune. Though I was plain and prone to living in my head, forced to live in the shadow of my beautiful sisters, I had everything my heart desired. Then tragedy struck, and I lost my mother and my home. Papa was all I had left in the world, and I was utterly devoted to him. When his thoughtful gesture earned him the wrath of a horrible monster, I sacrificed myself for the sake of the one person I love. Now I am a prisoner in a decaying castle with only a terrifying beast for companionship. But I am determined not to give in to the beast's wrath, to prove to him that he can never truly ensnare me.
---
Princess Rinda of Balinore knows of only one way to get her cold father's attention – to be an obnoxious, spoiled princess. When she finds out that the king plan to marrying her off to a far-flung nobleman, she puts on her best bratty show in front of the entire court. But Rinda's plan backfires, and she soon finds herself married to the most ineligible man ever. Her new husband is monastery raised, poor as dirt, and a traveling minstrel.

A very, very bad traveling minstrel.

But Alek isn't what he seems like on the surface, and neither is Rinda. She won't take this marriage lying down, and schemes to find herself a new husband – a king. But as she and Alek travel together, they learn that not only are appearances deceiving, but goals can change in the blink of an eye, and love can get in the way of the strongest plans…


The Scarecrow King is a romantic retelling of the King Thrushbeard fairy tale.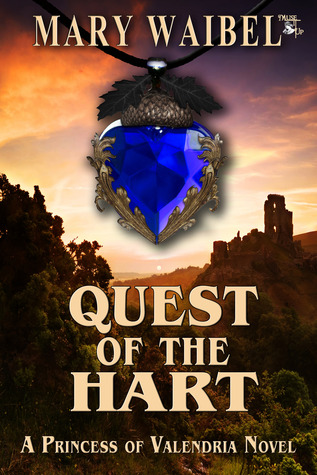 "A reverse Sleeping Beauty tale where the princess goes on the quest to save the prince."

Princess Kaylee has never had to fight for anything. Her entire life has been arranged, even her marriage. But when Prince Devlin falls under an enchantment, she finds she is willing to do anything to save him, even if it means fighting a dragon.


Devlin's own sister, Princess Arabella, is behind the deadly plot. She wants the throne and will use any means necessary. Her perfect plan unravels, leaving Devlin caught in a
magical sleep that is slowly spreading through the kingdom of Breniera. All Arabella needs to finish her spell and claim the crown is a drop of Kaylee's blood, but obtaining the single drop is proving more difficult than expected.



To save her betrothed, Kaylee embarks on a quest to find an ancient sword and gather a drop of dragon's blood, while trying to stay out of Arabella's traps. But Arabella's traps aren't the only danger. Time is everything. For once the last inhabitant of the kingdom falls asleep, the spell will be sealed, and not even true love's kiss will break it.
---
Once upon a time Elle made a mistake. A small miscalculation sends her through the roof of an enchanted chateau. Stranded until her broken leg mends, Elle is forced to rely on the good will of the sour chateau owner —the cursed Prince Severin.
Prince Severin—the commanding general and staunch supporter of his brother the crown prince—is cursed to look like a beast until a maiden falls in love with him. However, he has given up all hope of shattering the curse after several painful and failed attempts to break it. As such he has only disdain for Elle, leaving her to the devices of his bossy servants. This suits Elle perfectly as she dislikes the entire royal family, Severin included.
Unfortunately for the unsuspecting pair, the chateau servants are determined to break the curse and spend the majority of their time pushing Elle and Severin together. After bonding over gardens, animals, and terrifying squirrels Elle and Severin show signs of friendship, and perhaps something more…
But not all love stories can end that easily. After all, Elle is not what she seems, and Severin's life is placed in danger when hostilities flare between his brother and the monarchs of a neighboring country.
If they really want the love of a lifetime Elle, a loyal liar, and Severin, an indifferent beast, will have to use every trick they know to survive.
---
What would happen if an author went back to the darker themes of the original fairy tales for his plots, and then crossed the Disney princesses with "Charlie's Angels?" Hines delivers a new take on what happened to Cinderella and her prince after the wedding. Original.
==
You know how all those old fairy tales take you through lots of scary adventures till you finally reach that inevitable line: "And they lived happily ever after..." Guess what? It's not true. Life in never-never land isn't all sweetness and light. Cinderella - whose real name is Danielle Whiteshore (nee Danielle de Glas) - does marry Prince Armand. And (if you can ignore the pigeon incident) their wedding is a dream-come-true.
But not long after the "happily ever after," Danielle is attacked by her stepsister Charlotte, who suddenly has all sorts of magic to call upon. And though Talia - otherwise known as Sleeping Beauty - comes to the rescue (she's a martial arts master, and all those fairy blessings make her almost unbeatable), Charlotte gets away.
That's when Danielle discovers a number of disturbing facts: Armand has been kidnapped and taken to the realm of the Fairies; Danielle is pregnant with his child; and the Queen has her very own Secret Service that consists of Talia and Snow (White, of course). Snow is an expert at mirror magic and heavy-duty flirting.
Can three princesses track down Armand and extract both the prince and themselves from the clutches of some of fantasyland's most nefarious villains?
---
There's a lot more out there that I want to read, but instead of listing them, I'd like to ask your opinion on something. I've never read any of Gail Carson Levine's book nor Mercedes Lackey's fairy tales. Where would you recommend I start with either of them? What fairy tale books are you wanting to read? Do leave suggestions as I'm always looking for more to add to my list. (And I'll take whatever Beauty and the Beast suggestions you've got - as if it wasn't obvious that's my favorite fairy tale. Honestly, I didn't really mean to have two retellings of it on this list. Oh well.)