Thank you so much The Book Rat & A Backwards Story for hosting this.
I don't usually post on the weekends, but I wanted to do a couple of special Fairy Tale Fortnight posts. (And I thought that because they're non-bookish - at least, mostly - that the weekend would be perfect to post them. Besides, my week is filled!)
I've been thinking about doing posts like this for awhile. I'm not sure this is something I'll ever do again, but I wanted the chance to give a fairy tale retelling a fantasy soundtrack.
Cruel Beauty (by Rosamund Hodge) Soundtrack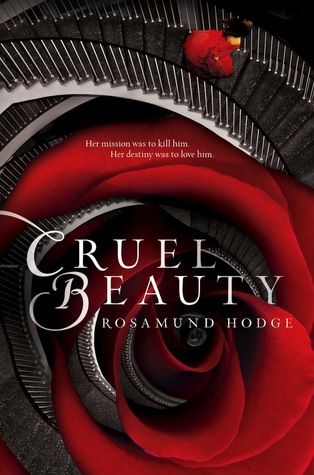 Best I Can - Art Of Dying
Rest In Peace (RIP) - Cloe Beaudoin
I Will Possess Your Heart - Death Cab for Cutie
You Can Still Be Free - Savage Garden

Pale - Within Temptation
Welcome To The Masquerade - Thousand Foot Krutch
Tzigane

Whisper - Evanescence

What You Wanted - OneRepublic

Gravity - Sara Bareilles

No Light, No Light - Florence + The Machine