Okay, this list this month is just crazy. When I started this feature, I thought I might have two or three books each month. *giggles uselessly* EIGHT! *ahem* I mean, I might have a grand total of eight books on this little list of mine that releases in May that I somewhat want.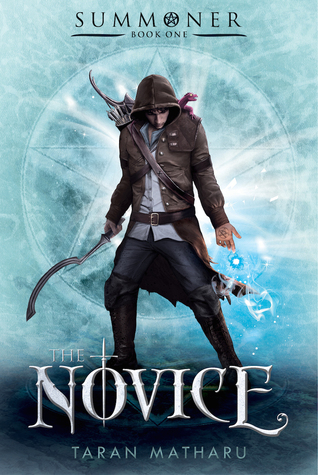 The Novice
Summoner book 1
Taran Matharu
Releases: May 5th
When blacksmith apprentice Fletcher discovers that he has the ability to summon demons from another world, he travels to Adept Military Academy. There the gifted are trained in the art of summoning. Fletcher is put through grueling training as a battlemage to fight in the Hominum Empire's war against orcs. He must tread carefully while training alongside children of powerful nobles. The power hungry, those seeking alliances, and the fear of betrayal surround him. Fletcher finds himself caught in the middle of powerful forces, with only his demon Ignatius for help.
As the pieces on the board maneuver for supremacy, Fletcher must decide where his loyalties lie. The fate of an empire is in his hands. The Novice is the first in a trilogy about Fletcher, his demon Ignatius, and the war against the Orcs.
Can I be totally shallow, because look at that cover! Seriously, it's my kind of book right there. Add the word 'battlemage' and I want it.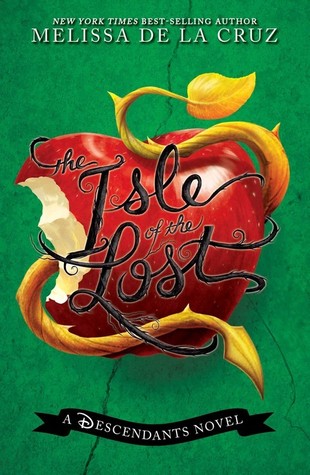 The Isle of the Lost
The Descendants book 1
Melissa de la Cruz
Releases: May 5th
Twenty years ago, all the evil villains were banished from the kingdom of Auradon and made to live in virtual imprisonment on the Isle of the Lost. The island is surrounded by a magical force field that keeps the villains and their descendants safely locked up and away from the mainland. Life on the island is dark and dreary. It is a dirty, decrepit place that's been left to rot and forgotten by the world.
But hidden in the mysterious Forbidden Fortress is a dragon's eye: the key to true darkness and the villains' only hope of escape. Only the cleverest, evilest, nastiest little villain can find it...who will it be?
Maleficent, Mistress of the Dark: As the self-proclaimed ruler of the isle, Maleficent has no tolerance for anything less than pure evil. She has little time for her subjects, who have still not mastered life without magic. Her only concern is getting off the Isle of the Lost.
Mal: At sixteen, Maleficent's daughter is the most talented student at Dragon Hall, best known for her evil schemes. And when she hears about the dragon's eye, Mal thinks this could be her chance to prove herself as the cruelest of them all.
Evie: Having been castle-schooled for years, Evil Queen's daughter, Evie, doesn't know the ins and outs of Dragon Hall. But she's a quick study, especially after she falls for one too many of Mal's little tricks.
Jay: As the son of Jafar, Jay is a boy of many talents: stealing and lying to name a few. Jay and Mal have been frenemies forever and he's not about to miss out on the hunt for the dragon's eye.
Carlos: Cruella de Vil's son may not be bravest, but he's certainly clever. Carlos's inventions may be the missing piece in locating the dragon's eye and ending the banishment for good.
Mal soon learns from her mother that the dragon's eye is cursed and whoever retrieves it will be knocked into a deep sleep for a thousand years. But Mal has a plan to capture it. She'll just need a little help from her "friends." In their quest for the dragon's eye, these kids begin to realize that just because you come from an evil family tree, being good ain't so bad.
I heard about this one while doing Fairy Tale Fortnight last month and I was all 'ooh...I think I want it now, please' about this book.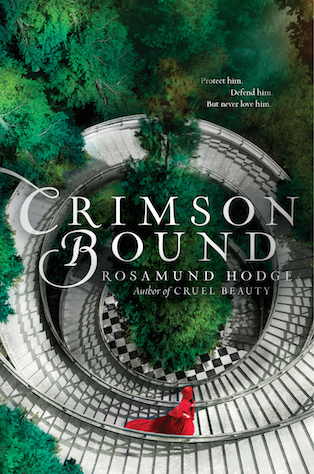 When Rachelle was fifteen she was good—apprenticed to her aunt and in training to protect her village from dark magic. But she was also reckless— straying from the forest path in search of a way to free her world from the threat of eternal darkness. After an illicit meeting goes dreadfully wrong, Rachelle is forced to make a terrible choice that binds her to the very evil she had hoped to defeat.
Three years later, Rachelle has given her life to serving the realm, fighting deadly creatures in an effort to atone. When the king orders her to guard his son Armand—the man she hates most—Rachelle forces Armand to help her find the legendary sword that might save their world. As the two become unexpected allies, they uncover far-reaching conspiracies, hidden magic, and a love that may be their undoing. In a palace built on unbelievable wealth and dangerous secrets, can Rachelle discover the truth and stop the fall of endless night?
Inspired by the classic fairy tale Little Red Riding Hood, Crimson Bound is an exhilarating tale of darkness, love, and redemption.
Okay, see, I've been wanting this book since I finished Cruel Beauty by Rosamund Hodge and May 5th cannot get here soon enough.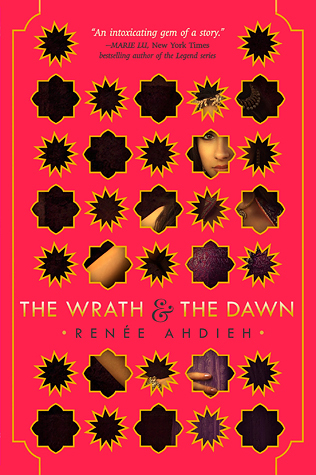 The Wrath & the Dawn book 1
Renee Ahdieh
Releases: May 12th
Every dawn brings horror to a different family in a land ruled by a killer. Khalid, the eighteen-year-old Caliph of Khorasan, takes a new bride each night only to have her executed at sunrise. So it is a suspicious surprise when sixteen-year-old Shahrzad volunteers to marry Khalid. But she does so with a clever plan to stay alive and exact revenge on the Caliph for the murder of her best friend and countless other girls. Shazi's wit and will, indeed, get her through to the dawn that no others have seen, but with a catch . . . she's falling in love with the very boy who killed her dearest friend.
She discovers that the murderous boy-king is not all that he seems and neither are the deaths of so many girls. Shazi is determined to uncover the reason for the murders and to break the cycle once and for all.
While the book sounds awesome, I'm worried the source material might be a bit problematic because...well tell me that a girl forced to marry a ruler just so he can kill her the next morning sounds like the best way to start a relationship.
The Artisans
Julie Reece
Releases: May 19th
They say death can be beautiful. But after the death of her mother, seventeen-year-old Raven Weathersby gives up her dream of becoming a fashion designer, barely surviving life in the South Carolina lowlands.
To make ends meet, Raven works after school as a seamstress creating stunning works of fashion that often rival the great names of the day.
Instead of making things easier on the high school senior, her stepdad's drinking leads to a run in with the highly reclusive heir to the Maddox family fortune, Gideon Maddox.
But Raven's stepdad's drying out and in no condition to attend the meeting with Maddox. So Raven volunteers to take his place and offers to repay the debt in order to keep the only father she's ever known out of jail, or worse.
Gideon Maddox agrees, outlining an outrageous demand: Raven must live in his home for a year while she designs for Maddox Industries' clothing line, signing over her creative rights.
Her handsome young captor is arrogant and infuriating to the nth degree, and Raven can't imagine working for him, let alone sharing the same space for more than five minutes.
But nothing is ever as it seems. Is Gideon Maddox the monster the world believes him to be? And can he stand to let the young seamstress see him as he really is?
Blah, blah, blah, Beauty and the Beast retelling. I want it, Yes, I do. Besides, I've seen what the author imagines Raven's clothing to look like. Steampunk goodness!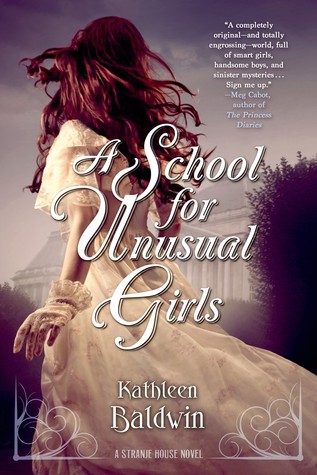 A School for Unusual Girls
Stranje House book 1
Kathleen Baldwin
Releases: May 19th
It's 1814. Napoleon is exiled on Elba. Europe is in shambles. Britain is at war on four fronts. And Stranje House, a School for Unusual Girls, has become one of Regency England's dark little secrets. The daughters of the beau monde who don't fit high society's constrictive mold are banished to Stranje House to be reformed into marriageable young ladies. Or so their parents think. In truth, Headmistress Emma Stranje, the original unusual girl, has plans for the young ladies—plans that entangle the girls in the dangerous world of spies, diplomacy, and war.
After accidentally setting her father's stables on fire while performing a scientific experiment, Miss Georgiana Fitzwilliam is sent to Stranje House. But Georgie has no intention of being turned into a simpering, pudding-headed, marriageable miss. She plans to escape as soon as possible—until she meets Lord Sebastian Wyatt. Thrust together in a desperate mission to invent a new invisible ink for the English war effort, Georgie and Sebastian must find a way to work together without losing their heads—or their hearts...
Historical with a science minded lead? Yes, please. Oh, and spies? Very, very, yes please.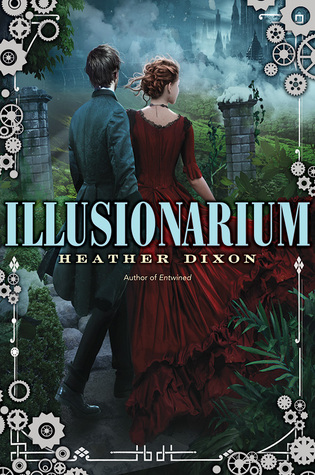 What if the world holds more dangers—and more wonders—than we have ever known? And what if there is more than one world? From Heather Dixon, author of the acclaimed Entwined, comes a brilliantly conceived adventure that sweeps us from the inner workings of our souls to the far reaches of our imaginations.
Jonathan is perfectly ordinary. But then—as every good adventure begins—the king swoops into port, and Jonathan and his father are enlisted to find the cure to a deadly plague. Jonathan discovers that he's a prodigy at working with a new chemical called fantillium, which creates shared hallucinations—or illusions. And just like that, Jonathan is knocked off his path. Through richly developed parallel worlds, vivid action, a healthy dose of humor, and gorgeous writing, Heather Dixon spins a story that calls to mind The Night Circus and Pixar movies, but is wholly its own.
I've been wanting this book since December. Basically the thought process went like this: Look at that cover. What's it about? Steampunk? Did someone say 'steampunk'? Give. However now...I'm really not a fan of hallucinations so...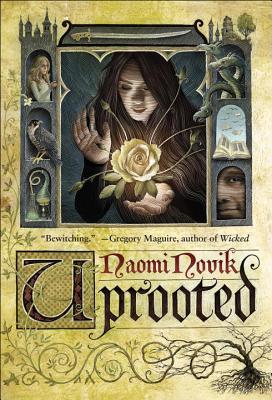 "Our Dragon doesn't eat the girls he takes, no matter what stories they tell outside our valley. We hear them sometimes, from travelers passing through. They talk as though we were doing human sacrifice, and he were a real dragon. Of course that's not true: he may be a wizard and immortal, but he's still a man, and our fathers would band together and kill him if he wanted to eat one of us every ten years. He protects us against the Wood, and we're grateful, but not that grateful."
Agnieszka loves her valley home, her quiet village, the forests and the bright shining river. But the corrupted Wood stands on the border, full of malevolent power, and its shadow lies over her life.
Her people rely on the cold, driven wizard known only as the Dragon to keep its powers at bay. But he demands a terrible price for his help: one young woman handed over to serve him for ten years, a fate almost as terrible as falling to the Wood.
The next choosing is fast approaching, and Agnieszka is afraid. She knows—everyone knows—that the Dragon will take Kasia: beautiful, graceful, brave Kasia, all the things Agnieszka isn't, and her dearest friend in the world. And there is no way to save her.
But Agnieszka fears the wrong things. For when the Dragon comes, it is not Kasia he will choose.
I love Fairy Tale Fortnight. Because of that awesome event, I found this book. Granted, I had heard of it before, but never really gave it a second look. (The cover practically screams 'too young for you' at me.) But that synopsis? Seriously, all I had to do was read that little excerpt and I was getting excited for it.
What books that you want to read are releasing this month? Are you interested in any of these? Why do I have five fairy tale retellings on this list?