Top Ten Tuesday is an original feature/weekly meme created at The Broke and the Bookish.
This is a freebie week over at The Broke and the Bookish and, as soon as I heard that, I knew exactly what I wanted to do. You see, this was a topic that I missed when they did it last time and was kicking myself for not doing it. I love my TV shows like I love my books, so here we go. (In countdown order from least favorite of my most favorites to best. show. ever.)
Top Ten Favorite TV Shows
The first of only two anime shows to make this list. Once I got past the first three, absolutely awful episodes, this show became exactly what I like in stories. Superpowered individuals that are all so different and a corrupt powers-that-be and even more corrupt scientists.
I remember years ago when this thing first came out on Fox - which I couldn't get at the time. I saw an add for it in the TV Guide and said 'I wish I could watch it'. As soon as it was available on DVD, I bought it. (My second ever DVD TV show purchases!)
Judson Cross has been called everything from a treasure hunter to a thrill seeker, but he prefers professional explorer. This series about three professional explorers that recover lost artifacts, tangle with spies, ghosts and drug smugglers - all while being nearly perpetually broke, is so much fun.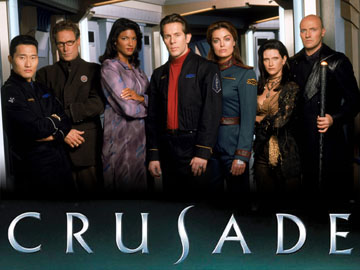 Crusade
Action, humor and very fascinating characters all wrapped up in a sci-fi show about trying to save earth from an unleashed plague. The only thing that could have made this show better was if it had gotten to complete its story before being canceled. (Seems to be a common thread for me.)
This is a show that took awhile to grow on me. When I first watched it, I was like 'meh'. I think that's partially because it's so different because the more I saw of the show, the more I love it. Soon I plan to start watching the series again from the start for the third time. Admittedly, I don't love all the characters, but so many of them are just awesome!
Warehouse 13
'Two agents are reassigned from the big city to the middle of nowhere.' And, yes, it is actually a promotion. Sometimes shows just sneak up on a person. You think to yourself 'sounds fun, why not?' but then it turns out to be so much more amazing that you ever would have thought. I love everything about this show, except that it's over. Just have to start re-watching it again.
The Lost World
Why, oh, why do I keep forgetting about the book. I want to read the book but...I forget. Anyway, this show has some awesomely odd storylines and a slew of the best developed and most interesting characters I think I've ever come across. This show was really a slow build (especially when it comes to liking some of the characters) but, over all, it is an amazing series.
The Legend of the Seeker
Give Sam Rami a fantasy setting to play around in, and you're pretty much guaranteed fun. (Except, I didn't much like Hercules.) While the TV series is based on the Sword of Truth series by Terry Goodkind it is, however, very, very different. At least, from what I've been able to piece together because, while I love the show, I have avoided the books like the plague.
The Legend of the Legendary Heroes
Okay, this show is like the most perfect fantasy story ever. You've got evil people that aren't really evil, manipulations, warring kingdoms and warring within the kingdoms and some of my favorite characters in anything, ever. The only thing that could have made this show better was if it had been longer.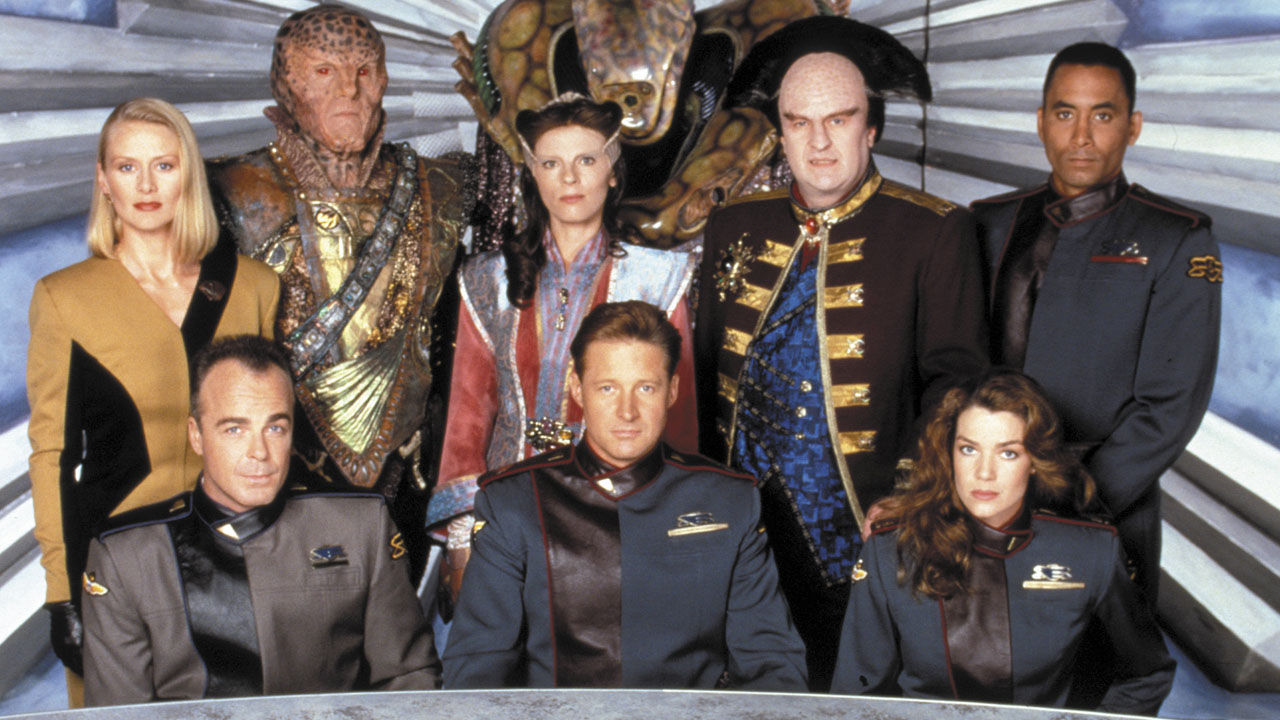 Babylon 5
I had way more fun looking for pictures of this show than I should have. This is my show, has been ever since episode five of season one. I just love this show. I love the people. I love the storyline I just love everything about it. (The only thing I didn't love was the cast change between seasons one and two - but now at least I know the real reason and am no longer angry.)
I love freebie weeks for TTT, there's always such cool, interesting topics people chose. What do you think of my shows? Seen any of them? Love them? Want to watch them? Notice a pattern? Leave me a link and I'll stop my your post. Cannot wait to see what everyone else has done.