Another month... I think October is my favorite month of the year. I love Halloween and, when we actually get a good fall, I love fall. Okay, even when we don't get a good fall, I still love fall.
October 6th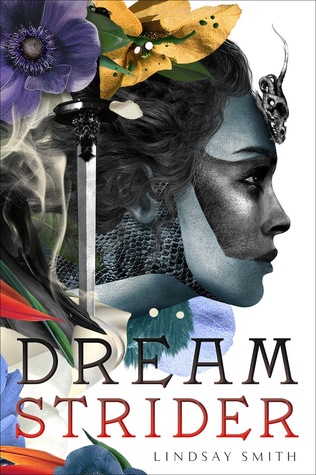 A high-concept, fantastical espionage novel set in a world where dreams are the ultimate form of political intelligence.
Livia is a dreamstrider. She can inhabit a subject's body while they are sleeping and, for a short time, move around in their skin. She uses her talent to work as a spy for the Barstadt Empire. But her partner, Brandt, has lately become distant, and when Marez comes to join their team from a neighboring kingdom, he offers Livia the option of a life she had never dared to imagine. Livia knows of no other dreamstriders who have survived the pull of Nightmare. So only she understands the stakes when a plot against the Empire emerges that threatens to consume both the dreaming world and the waking one with misery and rage.
A richly conceived world full of political intrigue and fantastical dream sequences, at its heart Dreamstrider is about a girl who is struggling to live up to the potential before her.
This book sounds really fascinating, but I'm definitely waiting to see what the reviewers say.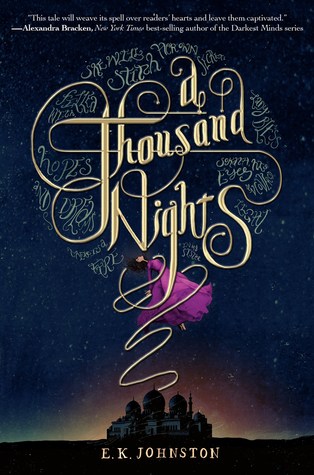 A Thousand Nights by E.K. Johnston
Lo-Melkhiin killed three hundred girls before he came to her village, looking for a wife. When she sees the dust cloud on the horizon, she knows he has arrived. She knows he will want the loveliest girl: her sister. She vows she will not let her be next.
And so she is taken in her sister's place, and she believes death will soon follow. Lo-Melkhiin's court is a dangerous palace filled with pretty things: intricate statues with wretched eyes, exquisite threads to weave the most beautiful garments. She sees everything as if for the last time.But the first sun rises and sets, and she is not dead. Night after night, Lo-Melkhiin comes to her and listens to the stories she tells, and day after day she is awoken by the sunrise. Exploring the palace, she begins to unlock years of fear that have tormented and silenced a kingdom. Lo-Melkhiin was not always a cruel ruler. Something went wrong.
Far away, in their village, her sister is mourning. Through her pain, she calls upon the desert winds, conjuring a subtle unseen magic, and something besides death stirs the air.
Back at the palace, the words she speaks to Lo-Melkhiin every night are given a strange life of their own. Little things, at first: a dress from home, a vision of her sister. With each tale she spins, her power grows. Soon she dreams of bigger, more terrible magic: power enough to save a king, if she can put an end to the rule of a monster.
This book sounds great and I am so looking forward to another 1001 Nights Retelling.
October 20th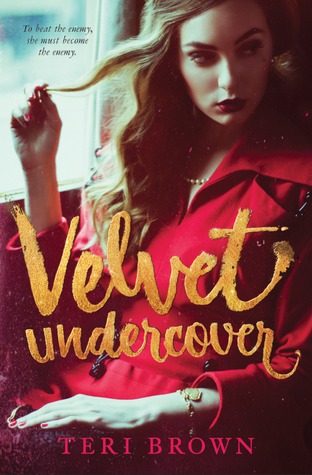 Samantha Donaldson's family has always done its duty for the British Crown. In the midst of World War I, seventeen-year-old Sam follows in their footsteps, serving her country from the homefront as a Girl Guide and messenger for the intelligence organization MI5. After her father disappears on a diplomatic mission, she continues their studies of languages, high-level mathematics, and complex puzzles and codes, hoping to make him proud.
When Sam is asked to join the famed women's spy group La Dame Blanche she's torn—this could be the adventure she's dreamed of, but how can she abandon her mother, who has already lost a husband to the war? But when her handlers reveal shocking news, Sam realizes there's no way she can refuse the exciting and dangerous opportunity.
Her acceptance leads her straight into the heart of enemy territory on a mission to extract the most valuable British spy embedded in Germany, known to the members of LDB only as Velvet. Deep undercover within the court of Kaiser Wilhelm II, Samantha must navigate the labyrinthine palace and its many glamorous—and secretive—residents to complete her assignment. To make matters worse she finds herself forming a forbidden attraction to the enemy-a dangerously handsome German guard. In a place where personal politics are treacherously entangled in wartime policy, can Samantha discover the truth and find Velvet before it's too late…for them both?
From author Teri Brown comes the thrilling story of one girl's journey into a deadly world of spycraft and betrayal—with unforgettable consequences.
So, this book wouldn't be perfect for me anytime, but sometimes I get a craving to read war fiction and/or historical fiction. I think this book could be really great.
October 27th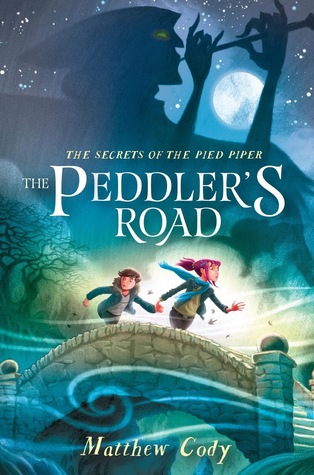 It is said that in the thirteenth century, in a village called Hamelin, a piper lured all of the children away with his magical flute, and none of them were ever seen again.
Today tough, pink-haired Max and her little brother, Carter, are stuck in modern-day Hamelin with their father . . . until they are also led away by the Piper to a place called the Summer Isle. There they meet the original stolen children, who haven't aged a day and who have formed their own village, vigilantly guarded from the many nightmarish beings that roam the land.
No one knows why the Piper stole them, but Max and Carter's appearance may be the key to returning the lost children of Hamelin—and to going home themselves. But to discover the secrets of the Piper, Max and Carter will have to set out on a mysterious quest down the dangerous Peddler's Road.
Ever since the Pied Piper of Hamelin showed up on an anime show I was watching, I've had this curiosity about it. This book sound very interesting.
And there we have a rather light month. Actually, I seem to be falling behind on my new releases I want to read and finding new ones. Blame my slow-as-molasses-in-January-in-NYC internet. Did I miss any that I just have to be excited for? Let me know, please!