So, does anyone else want to totally pig out on Halloween candy tomorrow? I want to, but I didn't actually buy any. *pouts* I thought about it several times, but those bags are so huge I'd wind up eating more than I should. Besides, I would have had to read the labels on all of them to see which ones were dairy free.
And, to go with the candy I don't have, I've been thinking about what I'm watching for Halloween. I really think I'll be doing some Scooby-Doo - maybe a couple of the animated movies. Definitely leaning towards Loch Ness Monster and, maybe, Cyber Chase. Of course, they are my two favorites. And what are you watching?
I was actually planning on taking some pictures of the fall foliage - we usually get some really nice colors - and posting them. However, this year the leaves almost all turned a sick yellowish-brown and fell off the trees. While we were wet early in the summer, late summer and early fall was really dry so no fall colors. I'm really disappointed because I love when the trees look like fire.
I've actually not read a lot this month - at least, not compared to the craziness that last month was. (And one of these was an hour long audiobook!) You see, the first few books I started were ones I was really looking forward to, but they turned out disappointing. Also, at work I've been programing in a POS machine. That's 'Point of Sale' and it scans barcodes on products, much like the big stores have. Well, it's a lot of work entering in all the inventory in the store. I've been working on it for a few hours each day, until I start developing eye strain from looking at the computer screen so long and my fingers start missing the keys. Needless to say, it's exhausting and I've not had much time or energy to read after all that. (And then I've had a headache every day for over a week.)
I also, for the first time since I started it, completely failed with using my TBR Jar. It's been working wonderfully and hopefully next month I'll be able to get back to it. This month though...I really don't know what happened. I think, because I started with the books I really wanted to read, and they turned out so badly, I really didn't hold out a lot of hope for books that just barely caught my attention.
What I've been reading...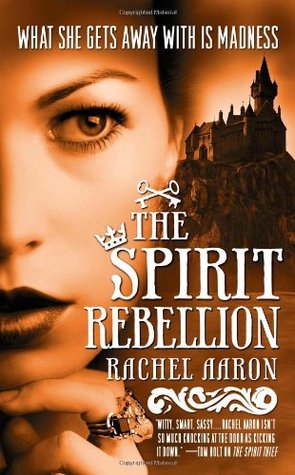 What I've been watching...
I rewatched season three of Yu Yu Hakusho. Honestly, I just adore this show so much. I also watched season three of Elementary and this show is so great. And I have to say that I totally didn't think I would, but I love Kitty Winters! Watched season four of Once Upon A Time. Can I just say, that season finale was wow. It really seemed like during season four, the writers tried to solve the problems that made season three not the best. How well they worked, I don't know. There were certain things that were amazing - like that finale. Without a doubt, my favorite two episodes of the show yet.
For shows that weren't quite as awesome, but still good, I watched season two of Hakkenden. I like the show and think season two might be just a tiny bit better than season one - but it didn't blow me away like I was hoping it would. I also watched season two of Is This A Zombie? (subtitled: Of The Dead?) and it was quite an improvement over season one. Still too much stupid humor (and Seraphim) but the characters (except Seraphim) all got more likable. Watched season three of Koihime Muso (called Shin Tairan, I think). Definitely was a bit of a disappointment over the two previous seasons. For about three-quarters of the season there was really nothing happening.
Finally, I rewatched set two (or, as I call it, season two) of Cardcaptor Sakura. So, I liked the show enough to buy the official (crazy expensive and yet very cheap) release for two sets of the show. However, watching it in english has just been painful. Shaoran (or however they spell his name - Xiolang?) was still a creepy little brat, but the voice made him even worse. And Sakura has such a whiny voice that I just wanted her to shut up. When I do buy the third set/season, I'll definitely be watching it in the japanese with english subtitles.
So, how was your October? What's your plans for Halloween? Or, what did you do for Halloween? How was your fall colors? (Or, maybe you're in spring?) How has your reading went this month? Do you use a TBR jar? Have you ever totally slipped with it? How about watching, seen any good shows lately?
Now, I have one final note: