September brings a whole slew of new books that I'm excited for!
Released the First
Goodreads
In a city of living bone rising high above the clouds, where danger hides in the wind and the ground is lost to legend, a young woman must expose a dangerous secret to save everyone she loves
Welcome to a world of wind and bone, songs and silence, betrayal and courage.
Kirit Densira cannot wait to pass her wingtest and begin flying as a trader by her mother's side, being in service to her beloved home tower and exploring the skies beyond. When Kirit inadvertently breaks Tower Law, the city's secretive governing body, the Singers, demand that she become one of them instead. In an attempt to save her family from greater censure, Kirit must give up her dreams to throw herself into the dangerous training at the Spire, the tallest, most forbidding tower, deep at the heart of the City.
As she grows in knowledge and power, she starts to uncover the depths of Spire secrets. Kirit begins to doubt her world and its unassailable Laws, setting in motion a chain of events that will lead to a haunting choice, and may well change the city forever—if it isn't destroyed outright.
This book sounds like it could be really awesome, but in truth, the cover is what caught my attention.
---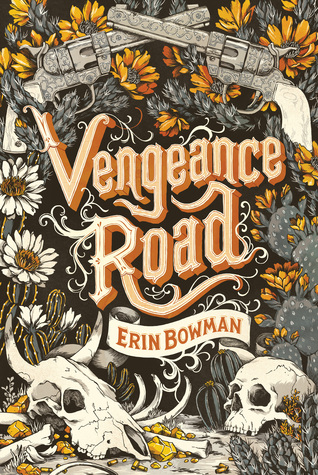 Goodreads
When Kate Thompson's father is killed by the notorious Rose Riders for a mysterious journal that reveals the secret location of a gold mine, the eighteen-year-old disguises herself as a boy and takes to the gritty plains looking for answers and justice. What she finds are devious strangers, dust storms, and a pair of brothers who refuse to quit riding in her shadow. But as Kate gets closer to the secrets about her family, she gets closer to the truth about herself and must decide if there's room for love in a heart so full of hate.
In the spirit of True Grit, the cutthroat days of the Wild West come to life for a new generation.
Weather I love it or hate it, it is going to be very interesting to see a YA western. I've never really been a western fan - too black and white, good and evil for me - but I am very curious about this book.
---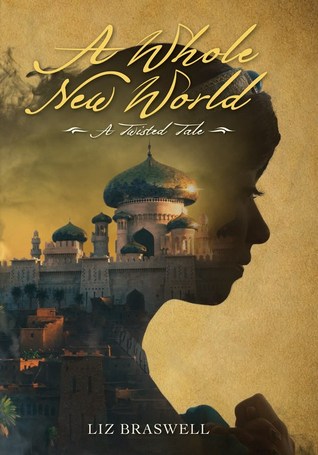 Goodreads
Welcome to a new YA series that reimagines classic Disney stories in surprising new ways. Each book asks the question: What if one key moment from a familiar Disney film was changed? This dark and daring version of Aladdin twists the original story with the question: What if Jafar was the first one to summon the Genie?
When Jafar steals the Genie's lamp, he uses his first two wishes to become sultan and the most powerful sorcerer in the world. Agrabah lives in fear, waiting for his third and final wish.To stop the power-mad ruler, Aladdin and the deposed Princess Jasmine must unite the people of Agrabah in rebellion. But soon their fight for freedom threatens to tear the kingdom apart in a costly civil war.
What happens next? A Street Rat becomes a leader. A princess becomes a revolutionary. And readers will never look at the story of Aladdin in the same way again.
Not the most glowing reviews for this book, but that synopsis had me from the start.
Releases the Eighth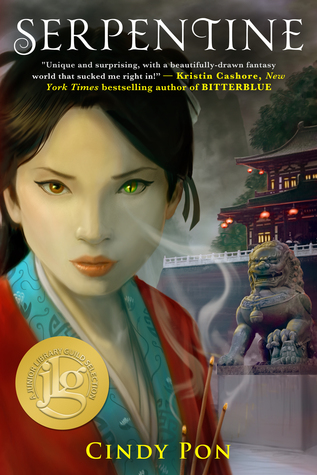 SERPENTINE is a sweeping fantasy set in the ancient Kingdom of Xia and inspired by the rich history of Chinese mythology.
Lush with details from Chinese folklore, SERPENTINE tells the coming of age story of Skybright, a young girl who worries about her growing otherness. As she turns sixteen, Skybright notices troubling changes. By day, she is a companion and handmaid to the youngest daughter of a very wealthy family. But nighttime brings with it a darkness that not even daybreak can quell.
When her plight can no longer be denied, Skybright learns that despite a dark destiny, she must struggle to retain her sense of self – even as she falls in love for the first time.
I didn't love the only book by Cindy Pon that I've read, but I did find the world interesting enough that I'm willing to give it another shot.
Released the Fifteenth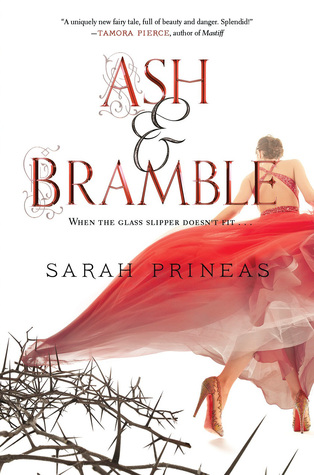 When the glass slipper just doesn't fit…
The tale of Cinderella has been retold countless times. But what you know is not the true story.
Pin has no recollection of who she is or how she got to the Godmother's fortress. She only knows that she is a Seamstress, working day in and out to make ball gowns fit for fairy tales. But she longs to forsake her backbreaking servitude and dares to escape with the brave young Shoemaker.
Pin isn't free for long before she's captured again and forced to live the new life the Godmother chooses for her—a fairy tale story, complete with a charming prince—instead of finding her own happily ever after.
Sarah Prineas's bold fairy tale retelling is a dark and captivating world where swords are more fitting than slippers, young shoemakers are just as striking as princes, and a heroine is more than ready to rescue herself before the clock strikes midnight.
This sounds like it will be new and different and I'm in love with that cover.
---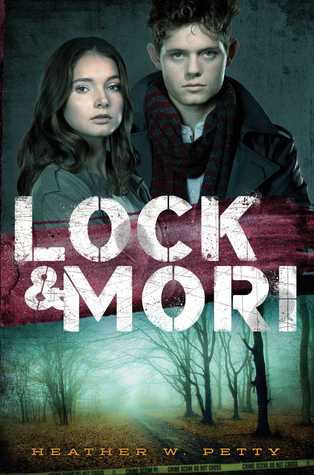 Goodreads
In modern-day London, two brilliant high school students, one Sherlock Holmes and a Miss James "Mori" Moriarty, meet. A murder will bring them together. The truth very well might drive them apart.
Before they were mortal enemies, they were much more.
FACT: Someone has been murdered in London's Regent's Park. The police have no leads.
FACT: Miss James "Mori"Moriarty and Sherlock "Lock" Holmes should be hitting the books on a school night. Instead, they are out crashing a crime scene.
FACT: Lock has challenged Mori to solve the case before he does. Challenge accepted.
FACT: Despite agreeing to Lock's one rule--they must share every clue with each other--Mori is keeping secrets.
OBSERVATION: Sometimes you can't trust the people closest to you with matters of the heart. And after this case, Mori may never trust Lock again.
While I'm a huge fan of Sherlock Holmes - in pretty much all the versions - I'm not sure I like that they kept the female Moriarty named 'James'. Beyond that, the book sounds awesome.
Releases the Twenty-Second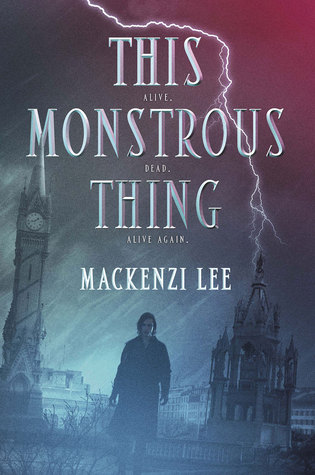 In 1818 Geneva, men built with clockwork parts live hidden away from society, cared for only by illegal mechanics called Shadow Boys. Two years ago, Shadow Boy Alasdair Finch's life shattered to bits.
His brother, Oliver—dead.
His sweetheart, Mary—gone.
His chance to break free of Geneva—lost.
Heart-broken and desperate, Alasdair does the unthinkable: He brings Oliver back from the dead.
But putting back together a broken life is more difficult than mending bones and adding clockwork pieces. Oliver returns more monster than man, and Alasdair's horror further damages the already troubled relationship.
Then comes the publication of Frankenstein and the city intensifies its search for Shadow Boys, aiming to discover the real life doctor and his monster. Alasdair finds refuge with his idol, the brilliant Dr. Geisler, who may offer him a way to escape the dangerous present and his guilt-ridden past, but at a horrible price only Oliver can pay…
I will admit, this book sounds way too depressing for me, but I am keeping it here until I fully convince myself that it's not for me.
Releases the Twenty-Ninth
Ketterdam: a bustling hub of international trade where anything can be had for the right price—and no one knows that better than criminal prodigy Kaz Brekker. Kaz is offered a chance at a deadly heist that could make him rich beyond his wildest dreams. But he can't pull it off alone...
A convict with a thirst for revenge.
A sharpshooter who can't walk away from a wager.
A runaway with a privileged past.
A spy known as the Wraith.
A Heartrender using her magic to survive the slums.
A thief with a gift for unlikely escapes.
Six dangerous outcasts. One impossible heist. Kaz's crew is the only thing that might stand between the world and destruction—if they don't kill each other first.
So, I'll probably know after reading Shadow and Bone if this book is for me, but so far it sounds awesome!
---
There we go. Quite a few books this month that have caught my eye. Let me know which ones you want to read and which ones sound awesome that I missed!