Top Ten Tuesday is an original feature/weekly meme created at The Broke and the Bookish.
Love this topic. It's different than the others I've seen in that this isn't about characters I loved or hated, but ones that I just didn't get attached to. I'll admit, this is a bit more difficult for books than it would be for me to do a list like this for anime characters. Strangely, it seems that most book characters are ones that I either love or hate. This 'didn't click with' stuff is great - but not something that's very common for me, I guess. I've also discovered it's much easier to find characters like this is books that I didn't really like. Go figure.
Top Ten Characters That I Just Didn't Click With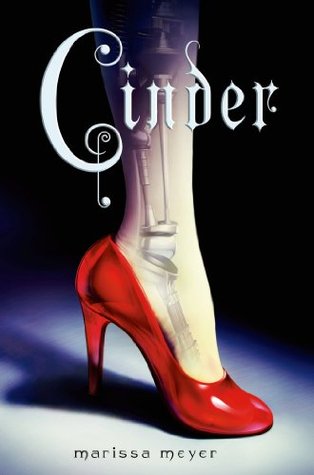 Cinder by Marissa Meyer
Character: Linh Cinder
Because of rereading Cinder for #TLCReadAlong (if you need more info on that, click here) she was one of the first I thought of. Cinder's great, she's sarcastic and witty and has such a involving personality and an epicly awesome backstory. But, I never really connected to her as much as I know I should have.
The Beautiful and the Cursed by Page Morgan
Character: Ingrid Waverly
Early on during our introduction to Ingrid, we find out that she loves to read. She's the introverted, retiring child in the family (certainly not her brother or sister;)) and, somehow, even with all these things that I should like about her, she remains one of the only characters in this series that I have no feeling towards. (Love or hate the rest of them, at least they make me feel something.)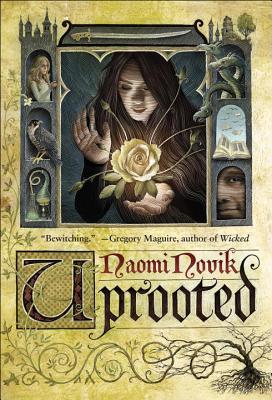 Uprooted by Naomi Novik
Character: Agnieszka (and Kasia, but that's another subject)
So, she's flawed and has brilliant moments of humor, my major take-away feeling towards Agnieszka was boredom. If someone would describe her character to me, I'd say that I'd probably adore her, but the overall effect was one of 'not for me'.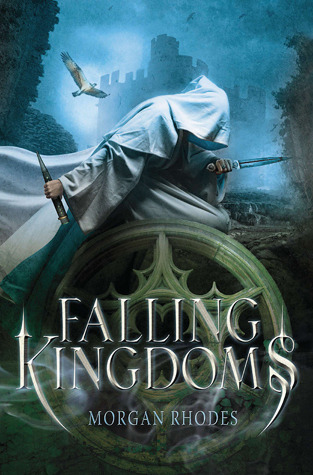 Falling Kingdoms by Morgan Rhodes
Character: Lucia Damora
Another interesting case. She's one of the four main characters and the only want I want to like more than I do. (I love two of them and hate the other.) When I first met her, I thought she was going to be my girl, but she and I never clicked.
The Master of Blacktower by Barbara Michaels
Character: Gavin Hamilton
It's always a death knell for me when I read a romance-y book and one of the couple is someone that I feel nothing for. I need to be able to squee over how perfect they are together and how, if they didn't have each other, I'd take at least one of them. I was left totally indifferent to this guy.
Encrypted by Lindsay Buroker
Character: Tikaya Komitopis
While I usually love Lindsay's leading ladies, Tikaya was one I had problems with ever since I first met her in a far future sequel. It's really less of an issue with her and more an issue with her culture, because they are a very pacifistic bunch who has no sense of humor when it comes to the morbid stuff. Threaten to kill someone? They'll not understand the joke, then wonder how you could make a joke about death/murder.
The False Prince by Jennifer A. Nielsen
Character: Sage
What do you get when you take a little brat of a boy, add in a healthy dose of unreliable narration and add a pinch of destiny? A character that goes right while I go left. Issues, yes, but over all, I felt little for this boy.
The Maze Runner by James Dashner
Character: Thomas
It's not me, it's him. But seriously, I can't place why I'm left feeling indifferent with a dash of dislike towards him. But, that's the best way to sum up my feelings.
The Lies of Locke Lamora by Scott Lynch
Character: Locke Lamora
Another character that, if you'd describe him to me, I probably say something like 'of course I'll like him'. Instead? I didn't hate him, but I just didn't click with him. (Although I so totally should have with his personality.)
The Vindico by Wesley King
Character: James Renwick
While each of the other characters fills a much needed role in any story, you have James. And his role? The leader. The very boring, lovestruck leader. *yawn* Wake me when we're following someone else. Didn't like him and certainly didn't click with him.
There we go. Ten characters that just didn't work for me. We didn't click.
How about you? Do you find these type of lists harder than the love/hate things? I totally do because I get so emotionally invested that it isn't often that a character and I just don't click.