It's time again for another monthly TBR. I've actually been doing pretty good with my reading goals. I've already made it through six of the ten books I own that were released this year. (I've not been doing so good though with the fact that there was only one of them that I liked very much.) I'm also in the home stretch of my Summer TBR, so that's great. (Definitely some mixed feelings there too, but I'll have a full update coming later this month.) (drawn on 8/29)
This is also my 300th post! I am honestly so proud of myself and really wanted to do something for this post - but by the time I realized this post would be number 300, I already had my month scheduled.
Now, on to my books for September…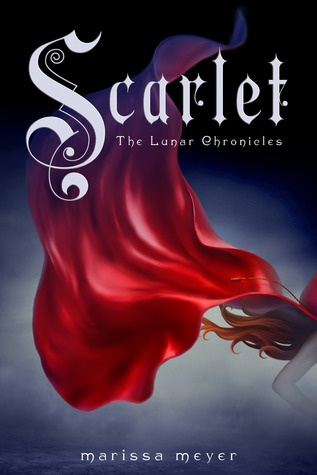 Scarlet by Marissa Meyer
Continuing the #TCLReadAlong, hosted here, September is the month of Scarlet. I am super excited to get to reread this book because I liked it so much more than Cinder the first time around and I actually liked Cinder more the second time so I'm wondering if I'll like this book more too. I'm also just really excited to read the book.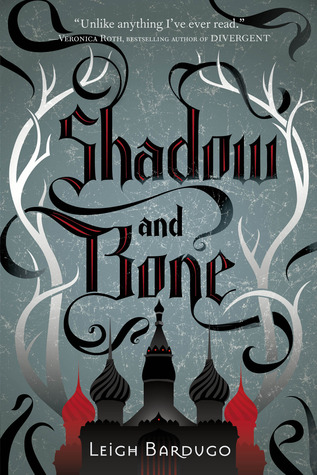 Shadow and Bone by Leigh Bardugo
One of the last books from my Summer TBR. I never intended to leave it for last because I was planning to borrow it in e-book format from the library. I just hope they have it, because I'm really looking forward to getting a chance to read it.
The Wondrous and the Wicked by Page Morgan
Considering the lack of many great new books that I've come across this year, I'm limiting this to just the one. And this is one that I really need to read so I can finish the series. I'm both excited for it - and dreading it just a little.
Now, drawing a few books from my TBR jar…
The first paper is green (fantasy) and it is:
Yes! I've heard some things about this book that makes me think it'll be perfect for me (here's hoping) so I'm very happy to finally be getting a chance to read it. Can't wait!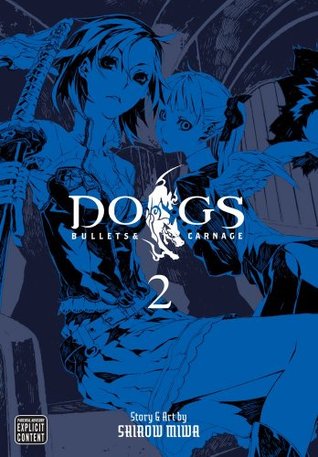 The second paper is pink (miscellaneous) and it is:
This was actually supposed to only be the second volume, but I'll probably wind up reading both of them. I'm definitely excited to get more into this manga series because so far, it's been really awesome!
The third paper is green (fantasy) and it is:
This is one of the many, many books I've got for my kindle. I think this'll probably be a good book, it just sounds like it'll be fantasy with a strong dose of romance - so at least I know that going into it.
The fourth paper is green (fantasy) and it is:
Enigma by Lindsay Buroker
Okay, so this is just a short story for one of her fantasy books. Another I've got for my kindle. I actually debated about not even putting it in the jar, because I can always make time to read her stuff, but, if some of my other books aren't so good, it'll be great to fall back on this.
The fifth paper is orange (audiobook) and it is:
The Time Machine by H.G. Wells
I'm not liking all the books that I'm getting that aren't physical copies because I can't tell what I'll be able to read this month. Anyway, I got this book free from sync last year and figure it's something I could definitely listen to. (I also thought I had the paperback version, but I looked and couldn't find it. Guess I was thinking of The Invisible Man.)
The sixth paper is red (contemporary) and it is:
Murder, Served Simply by Isabella Alan
Huh. This was a birthday gift - as I seldom choose a mystery book for myself anymore - and I actually just read a mystery towards the end of last month. When I grabbed it, it was a toss up between this one and the one I chose. And, as I'm drawing these books, my mom's reading the first two in this series. (Yes, it was a birthday gift from her and she bought me the kind of books she reads and didn't remember that this was one of the author's she bought for me.)
The seventh paper is blue (historical) and it is:
Balanced on the Blade's Edge by Lindsay Buroker
Yay! I'm starting to think this'll be a really good month of reading. This is a new series of her's for me and it's called a steampunk romance so I'm super excited for this book. I love her writing, her romance is great and I've seen touches of steampunk in her fantasy setting so this should be awesome!
The eighth book is green (fantasy) and it is:
Ships of Air by Martha Wells
Oh… The first book was so awesome and I've been wanting a chance to read the next. Really hoping this series stays good and that I can continue reading this author. Can't wait!
So, I'd really love to keep drawing books because all these should be really good. And now, I've probably jinxed myself. So that's what I'll be reading this month (or, have started reading). Now, I get to go work on my Fall TBR. Let me know what you'll be reading this month. Have you read any of these books? What did you think of them?