First of all, I want to wish everyone a HAPPY THANKSGIVING! I hope you eat lots of turkey - or your favorite holiday 'meat.' (Seriously, if you're a fan of Tofurky, I don't judge. In fact, I rather like it, too.) If you don't celebrate Thanksgiving (or, at least, not when we in the US do) HAPPY FALL! (Yes, fall is so great it deserves well wishes.)
I wasn't planning on posting anything for today. I thought it would be a nice little day off to...spend time with my family? (Actually, probably just while preparing the food and eating. I plan on spending the rest of the day reading.) But then I found this great little tag over at The Regal Critiques. Now, I wasn't explicitly tagged, but they said that if you love the fall season, you're tagged - and I do love fall. It's my favorite season, in fact, so I just had to do this. (And my monthly tag was already taken, so here we go.)
Crunchy Leaves!
The world is full of colour.
Choose a book that has reds, oranges or yellows on the cover
Don't mind the eighties style fantasy cover - the book's awesome! I discovered that I don't actually have many good books with this color palate. The ones I've read this year really weren't any good so I didn't want to add them here.
It's finally cold enough to don warm, cozy clothing.
What book gives you the warm fuzzies?
Warm fuzzies? I'm allergic to the warm fuzzies. Seriously though, I think about the closest I come is anything in this series:
I love this book, this series both so much that - yes, I think warm fuzzies might be the way to describe it.
The wind is howling and the rain is pounding.
Choose your favourite book or genre that you like to read on a stormy day.
This is a very tough question for me, because it seems like that when it storms, I'm very easily distracted and somewhat discontented with everything. Usually though, it seems like I want something with a little more depth and emotion than my more common, light and somewhat frivolous fair.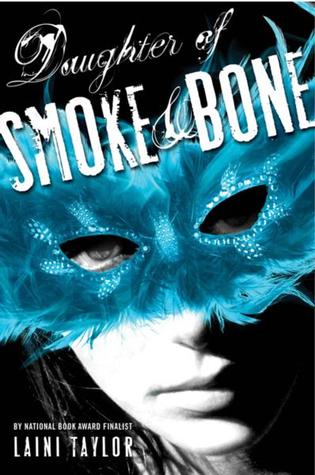 So, I'll go with this, probably the last book to really catch me emotionally.
Who's the coolest character you'd want to trade places with?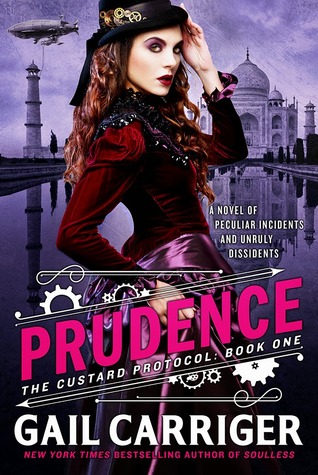 Rue is awesome! Seriously, if I could be her for a day...Although, I might not want to give it up. Anyway, I adore her - and I'm pretty sure I answered another tag question earlier this year like this with Rue also. (Or maybe that was my favorite character so far of the year...)
What under-hyped book do you want to see become the next biggest, hottest thing?
Uhm, hello? One of my favorite books of the year and the single book that I shove at the most people whenever the situation is appropriate. Maybe even sometimes when it's not. ;) If you want a fairytale retelling that doesn't take the easy 'happily ever after' way out; if you want a story with a weak girl that grows into her own and becomes amazing for it; if you want a realistic look at the feelings (physical and mental) of someone that's been asleep a hundred years; or if you're just looking for a new retelling that doesn't travel the same tired 'insta-love' and 'damsel in distress' path: read this book.
Seriously though, with the sequel releasing in February, I want to see this series take off!
Coats, Scarves and Mittens!
The weather has turned cold and it's time to cover up.
What's the most embarrassing book cover you own that you like to keep hidden in public?
My truly embarrassing book covers are on kindle. I've got...here, let me show you:
I love the book, but they both need to put some clothes on. I'm glad it's on kindle, because they're no way I could read this book in public otherwise!
This book cover disquiets me, probably mostly because it's not at all what this cover makes it look like.
In truth, I don't like any cover with two models, any cover with a shirtless man or any cover that's a closeup or bust shot of a single model's face. The only time models don't bother me is if there's more of an emphasis on their clothing (and not in the 'they're only half-clothed' manner) or the background. (I don't like real people. If I did, I'd interact with them instead of burying myself in books. Why would I want them on my covers?)
What's your favourite Fall Time comfort food or drink?
Hot carob! (Click the picture to be taken to a delightful recipe for it!)
I was going to say tea, but I drink tea all year round. (Hot tea, warm tea, tepid tea, iced tea. Tea, tea, tea.)
I can't drink hot chocolate anymore, mostly because chocolate is a major trigger for my migraines, but also because to find it dairy-free, I'd have to make it myself. (I'll admit, chocolate = no, no for me all around.) (I would, however, like to try my hand at making some dairy-free white hot chocolate, as it's not a trigger.) So, a couple years ago, I got a big canister of carob powder from my mom's store and I was stirring it into my protein shakes to give it a different flavor. Then I thought 'why not make hot carob?'
Carob has a different flavor from chocolate and it's not to everyone's taste (kind of grows on you, though) but it's also caffeine-free and naturally dairy-free.
(I just want to get some kosher, dairy-free mini marshmallows to put on mine this year!)
Warm, Cozy Bonfire!
Spread the cozy warmth!
Who do you tag?
Everyone! Anyone! You!
(This was fun though. You should do it.)
Have a great day!