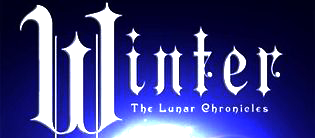 Okay, if you know me and how anxious I get with giving recommendations, you'd know what a truly big deal it is for me to willingingly make a post like this. I've actually gotten a little more comfortable with this - probably helped that no one has complained to me 'they're nothing alike' or 'I hated that book.'

With how unique The Lunar Chronicles are, I'm actually going to break this down into three sections. The first one will be other fairytale retellings. The second will be sci-fi stories. The third? Well, you'll see.
If you like the fairytale aspect, try...
For the sci-fi lovers, try...
How about a little of both?
(So I hear because I haven't read either of these yet, but they both sound awesome!)


I'm totally not as well read in fairytale retellings as I'd like to be - and I'm only finally finding my footing in sci-fi - but I hope you've found something new here or been encouraged to give something a shot. And if you've read Stitching Snow or Mechanica, please tell me what you thought!