Top Ten Tuesday is an original feature/weekly meme created at The Broke and the Bookish.
Sophomore slump really is a thing for me, but this week we get to talk about books that we either want to defy it or that already have. I am super excited to do this post because it's going to be so much fun looking over the awesome books I've read from great new authors.
Four books that have me excited for the author's sophomore novel...
A Wicked Thing by Rhiannon Thomas
Sophomore novel: Kingdoms of Ashes
To say I love this book is an understatement. If I had to choose one book that I, quite unexpectedly, loved this year, this book would probably be it.
Monstrous by MarcyKate Connolly
Sophomore novel: Ravenous
No one could possibly be more surprised than I am that I actually liked this book. Let's just say that I was all set to have this be a DNF or, at best, a two star read. Well, I am very excited for the next book - so it blew my thoughts totally out of the water.
All Our Yesterdays by Cristin Terrill
Sophomore novel: ???
Okay, so this book actually was a debut for the author way back in 2013. To this date, the author hasn't published anything else and there's only been talk about an abandoned sequel. (Which, I'm honestly kind of glad was abandoned because, really, there's not much that could be done with this story.) This was such a creative book though, that I'd be excited to see something else by the author.
The Vindico by Wesley King
Sophomore novel: The Feros
This book is three years old and his sophomore novel is two years old - and I even own it. So I have no excuse why I haven't read it yet. And he's got several more books published, so I'm starting to have a backlog.
Sophomore slump? These two sophomore novels don't know the meaning of the words...
The Avatar Battle by Chad Morris
Debut novel: The Inventor's Secret
You know what's even better than a sophomore book that's as good as the debut? A sophomore book that's even better than the debut! That's this series. Now I just have to convince myself that I really do want the third and final book as a hardback.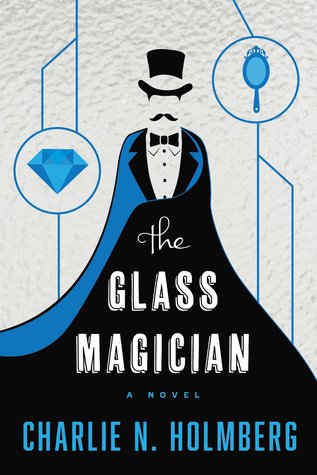 The Glass Magician by Charlie N. Holmberg
Debut novel: The Paper Magician
Okay, so I didn't like this book quite as much as her debut, but it also certainly wasn't slumpy. (I just liked the plot for the first book more.)
Because I really don't have the best luck with debuts or sophomores and I can't come up with any more, let's look at the flip side:
Three debut novels that don't make me excited for the author's sophomore novel (+ one that kind of was a sophomore slump):
The Sin Eater's Daughter by Melinda Salisbury
Sophomore novel: The Sleeping Prince
There's disappointments and then there's this book. And I wasn't even expecting it to be my next favorite, just enjoyable and it still trounced my little heart.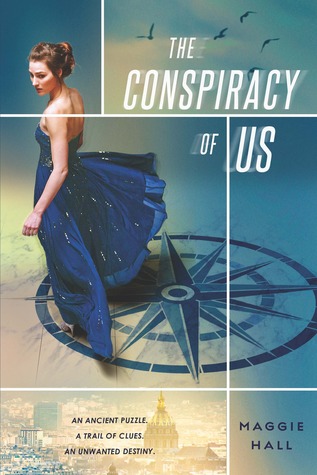 The Conspiracy of Us by Maggie Hall
Sophomore novel: Map of Fates
I have chosen to not relive the headache-inducing, too stupid to live main character and will instead sum up my feelings with one word.
Ugh. (If that's actually a word.)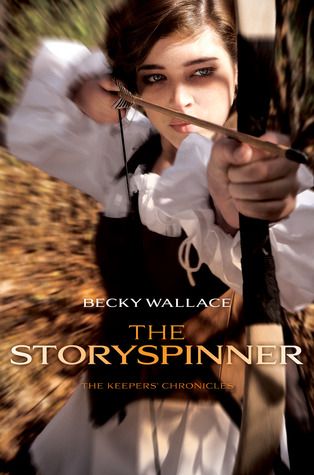 The Storyspinner by Becky Wallace
Sophomore novel: The Skylighter
Bad, book, bad. It's the likes of you that encourage misogynistic feels. (Made me feel you right into a DNF.)
*Snorts* So, the second book will be about someone that installs skylights?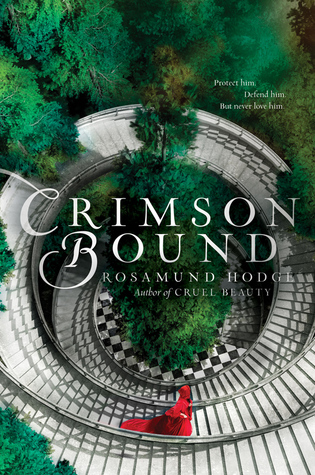 Crimson Bound by Rosamund Hodge
Debut novel: Cruel Beauty
This book wasn't bad, but after the amazingness that was her debut, I was left very disappointed. And kind of feeling like it was a retool of Cruel Beauty. I'm really hoping that I love her third book a lot more than the second one.
So, have you read any of these books? How much do you want the sophomore by the author and/or how well did it compare to the debut. What debut/sophomore books did you love?