Usually my monthly releases post has a lot of books that I'm just not sure about. They're new-to-me authors or books that might just not be my thing. However, this time around I only have three books that release this month and I desperately want every single one of them. *Edit: So, one of the books I wanted so badly was pushed back a whole month according to Goodreads. Of course, they also claim that another book by the same author was released this past February when I know that didn't happen. So, for now, you'll only get the two books on this list that I actually have a clue when they'll release.*
November 3rd
When a dastardly Pickleman plot comes to fruition, only Sophronia can save her friends, her school, and all of London...but at what cost? Our proper young heroine puts her training and skills to the test in this highly anticipated conclusion of the rousing, intriguing, and always polished New York Times bestselling Finishing School series!
Talk about a synopsis that does little to get me excited. Come on, surely there's more to be said about the Pickleman plot without giving spoilers. Anyway, I want to read this book - and it's a good thing too, because that synopsis wouldn't encourage me otherwise.
November 10th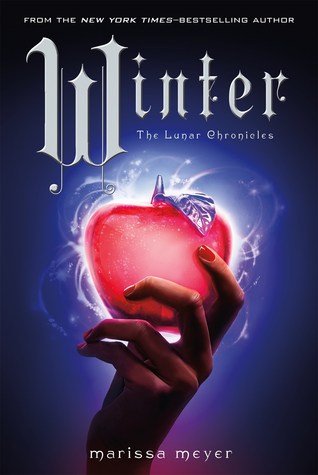 Princess Winter is admired by the Lunar people for her grace and kindness, and despite the scars that mar her face, her beauty is said to be even more breathtaking than that of her stepmother, Queen Levana.
Winter despises her stepmother, and knows Levana won't approve of her feelings for her childhood friend–the handsome palace guard, Jacin. But Winter isn't as weak as Levana believes her to be and she's been undermining her stepmother's wishes for years. Together with the cyborg mechanic, Cinder, and her allies, Winter might even have the power to launch a revolution and win a war that's been raging for far too long.
Can Cinder, Scarlet, Cress, and Winter defeat Levana and find their happily ever afters?
Honestly, I keep wondering if that page count will drop, but it hasn't yet. I kind of wondered at first if it was a typo. Anyhow, everyone wants to read this book, so I won't say any more.
I'm still kind of upset about my other book that's getting pushed back. Makes me unhappy - but at least I will have these two awesome book to keep me.
What new releases are you excited for this month?