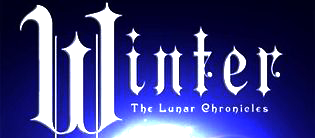 I can't believe it! Today is the release day for Winter. Now, I don't have the book yet - I'm going into walmart tomorrow and hoping that they have it. First up, I want to thank everyone that stopped by my blog to read my Week of Winter posts. I had a blast and hope you did too. (*Already planning what other books I can celebrate the release of and how.*)
So, first I am going to share this totally cute - and perfect for Winter - cookie idea.
Bitten Apple Cookies!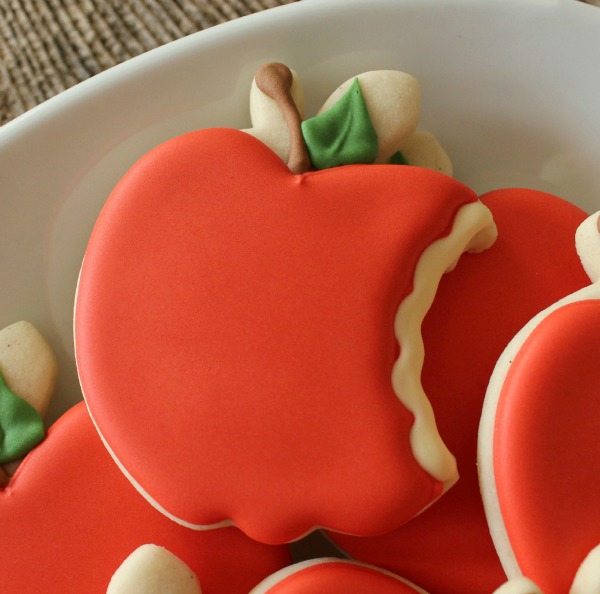 I wanted to make these myself - to pig out on while reading Winter, of course - but by the time I remembered them and discovered that I didn't have an apple cookie cutter, it was too late to get ahold of one.
If you want to see the step-by-step how too, come visit the website here. I am so picturing these tasting like spiced apple and maybe some apple cider to go with them. Or is that too much?
But, seriously, aren't they adorable?
In case you missed it...
Introducing a Week of Winter
The Lunar Chronicles Survey
Snow White Retellings
My Lunar Chronicles Soundtrack
My Lunar Chronicles Fan Cast
Amy's Ten Steps to Reading Winter
Why The Lunar Chronicles Are So Awesome
The Lunar Chronicles Cover Compare
If You Like The Lunar Chronicles, Try...
Related...From the Readalong
Rereading The Lunar Chronicles: Month One: Cinder
8 Cinderella Retellings
Books With Royalty
My Favorite Sci-Fi
Cinder Talk
6 Little Red Retellings
Scarlet's Lemon 'Cake'
Little Red References in Scarlet
Scarlet Talk
A Few Rapunzel Retellings
The Lunar Chronicles Book Tag
Thoughts, Predictions and Hopes for Winter
Cress Talk
Thanks again, everyone, Hope you've enjoyed this because I know I sure have. For those of you that are already reading the book, how is it? (NO spoilers, please, but is it as awesome as we hoped?)